15 min read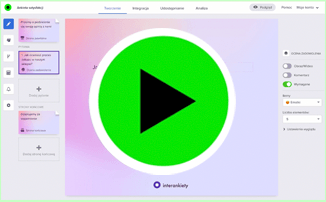 Employee experience (EX) has become increasingly important in today's workplace. While employee engagement refers to an employee's involvement and enthusiasm for their work, EX encompasses a broader range of factors that contribute to an employee's overall experience at work, such as the work environment, opportunities for growth and development, and company culture.
To understand the importance of Employee experience, consider the fact that a positive employee experience can lead to higher levels of employee retention, productivity, and satisfaction, as well as a stronger employer brand. As companies strive to attract and retain top talent, focusing on EX has become a key strategy.
If you're interested in learning more about EX, there are a variety of resources available. Industry publications and thought leaders often have insights and best practices to share, and attending conferences or webinars on the topic can provide valuable information and networking opportunities. Additionally, many companies have begun to prioritize EX and may have resources available on their own websites or through their HR departments.
We divided our selection in three categories:
Employee Experience consultants blogs
Employee Experience consulting agencies blogs
Employee Experience software tools blogs
Employee Experience Consultants Blogs
Jacob Morgan is an accomplished author, having written several books that have been best-sellers on four separate occasions. Not only is he a talented writer, but he is also an engaging speaker and a forward-thinking futurist. He has shared his insights with audiences around the world, inspiring others to think outside the box and consider the possibilities of the future. In addition to his many accomplishments, he is also the founder of the Future Of Work University, an institution dedicated to preparing the next generation of workers for the changes and challenges that lie ahead. Through his books, speeches, and teachings, Jacob Morgan has established himself as a thought leader in the field of work and business, and his influence continues to grow as more and more people discover his work.
Josh Bersin, a world-renowned industry analyst and founder of Bersin, is widely known for his expertise in human resources (HR), talent, and learning. With over 20 years of experience in the field, Bersin has been instrumental in shaping the way organizations approach talent management, workforce planning, and employee development. His research-based membership programs at Bersin provide invaluable insights and tools to help organizations stay ahead of the curve in an ever-evolving business landscape. Furthermore, Bersin has authored numerous articles and reports on various topics related to HR and talent management, and frequently speaks at industry events to share his expertise with others.
Meghan is a woman of many talents. She is the founder of TalentCulture, a company that seeks to connect employees and employers in meaningful and productive ways. Her work has been recognized by Forbes, one of the most respected business publications in the world. She has also hosted the Worktrends podcast, where she discusses the latest trends in the world of work and shares insights from experts in various fields. Through her various endeavors, Meghan has demonstrated a deep commitment to helping individuals and organizations reach their full potential.
Susan Cain is a best-selling author and speaker who has devoted her career to exploring the unique strengths of introverts. In her seminal book "Quiet: The Power of Introverts in a World That Can't Stop Talking," Cain argues that introverts are often overlooked in the workplace, to the detriment of both the individual and the organization as a whole. She highlights the many ways in which introverts contribute to the workplace, from their ability to think deeply and reflectively to their natural inclination towards collaboration and teamwork. Cain's work has been a catalyst for discussions on how to create more inclusive workplaces that value and leverage the talents of all employees, regardless of their personality type.
Patty McCord, who used to serve as the chief talent officer at Netflix, is a well-known personality in the field of creating a high-performance culture. She has become an inspiration for many professionals who are aiming to build a culture of freedom and responsibility. Her book titled "Powerful: Building a Culture of Freedom and Responsibility" has become a classic in this field, providing valuable insights and ideas for businesses of all scales. She is also a sought-after speaker and has delivered many engaging talks on the topic of employee experience, sharing her knowledge and experiences with audiences around the world.
Denise Lee Yohn is an exceptionally talented and highly regarded expert in the area of brand leadership. With a career spanning multiple decades, she has become a leading voice in the field, sought after by companies of all sizes and industries for her insights and expertise. Yohn is also a gifted keynote speaker, captivating audiences with her engaging presentations and thought-provoking ideas. Her books, which have been widely acclaimed and bestsellers in their respective categories, are essential reading for anyone interested in the world of branding and marketing. In short, Denise Lee Yohn's impact on the world of business and brand leadership cannot be overstated.
Jason Lauritsen is a highly respected author, speaker, and consultant who has made a name for himself in the field of employee engagement and experience. He has a wealth of knowledge and experience in this area, having worked with numerous organizations across different industries. His book, "Unlocking High Performance: How to Use Performance Management to Engage and Empower Employees to Reach Their Full Potential," is a must-read for anyone interested in improving their organization's performance through effective employee engagement strategies.
In his book, Lauritsen provides a comprehensive guide to unlocking high performance in the workplace. He emphasizes the importance of performance management as a tool for engaging and empowering employees to reach their full potential. He also provides practical tips and strategies for implementing effective performance management practices in any organization.
Aside from his work as an author, Lauritsen is also a highly sought-after speaker and consultant. He has spoken at numerous conferences and events, sharing his expertise on topics such as employee engagement, leadership, and organizational culture. His consulting work has helped many organizations improve their employee engagement and experience, leading to improved performance and business outcomes.
Overall, Jason Lauritsen is a thought leader in the field of employee engagement and experience. His work has helped countless organizations improve their performance and create a better workplace for their employees. Anyone looking to improve their organization's performance and engage their employees should definitely consider reading his book and consulting with him to gain valuable insights and strategies.
Employee Experience blogs from consulting agencies
Gartner is a globally recognized research and advisory firm that provides a wealth of information, advice, and tools for business leaders around the world. They have extensive experience in the field of employee experience and have conducted extensive research on the subject, which they offer for free to those who are interested. Their research delves into the importance of employee experience and its impact on overall business success. By prioritizing employee experience, companies can create a more engaged and motivated workforce, which can ultimately lead to increased productivity and profitability. Additionally, Gartner offers guidance on how to improve employee experience, including strategies for cultivating a positive workplace culture, fostering employee development, and providing meaningful recognition and rewards. By taking advantage of Gartner's resources, businesses can gain a competitive edge by creating a workplace that prioritizes employee well-being and satisfaction.
Accenture is an Irish multinational professional services company that provides services in strategy, consulting, digital, technology and operations. The company has been around for over 30 years and has worked with many clients from a variety of industries. Accenture's website features a vast selection of articles about future workforce, including insights on how technology is changing the way we work, the impact of automation on jobs, and the importance of upskilling and reskilling. These articles are written by Accenture's experts who have years of experience in their respective fields.
PwC is a multinational professional services network. The firm provides assurance, tax, and consulting services to a wide range of businesses, from small companies to large multinational corporations. PwC has a strong focus on the workforce of the future, and how companies can prepare for the changes that are happening in the world of work. They believe that it's important to create an employee experience that is engaging, collaborative, and motivating. This can help businesses to attract and retain top talent, which is essential in today's competitive job market. PwC works closely with its clients to develop customized solutions that meet their specific needs, and has a reputation for delivering world-class service and expertise.
McKinsey & Company, established in 1926, is an American worldwide management consulting firm. They are renowned for providing expert advice to corporations, governments, and other organizations. Their extensive experience and expertise are evident in the results they deliver to their clients.
McKinsey & Company is known for its commitment to its employees, reflected in their active engagement in employee experience. They regularly post about employee experience on their website and social media platforms. They understand the importance of promoting a positive work environment and fostering a culture of inclusivity and diversity.
In addition to their focus on employee experience, McKinsey & Company is also involved in various philanthropic activities. They have established the McKinsey Social Initiative, which aims to provide innovative solutions to social challenges. Furthermore, they have partnered with various nonprofit organizations to tackle pressing global issues such as climate change, poverty alleviation, and education.
Overall, McKinsey & Company is a highly respected consulting firm that has made significant contributions to the business world and society as a whole. Their commitment to their employees and the wider community makes them a prominent figure in the consulting industry.
Forrester is an American market research company founded in 1983 by George Forrester Colony that provides advice to its clients and the public on the existing and potential impact of technology on businesses. The company is headquartered in Cambridge, Massachusetts, and has offices in several countries around the world.
Forrester offers a range of services, including market research, data analysis, forecasting, and consulting. Its research covers a variety of topics, including customer experience, digital transformation, and emerging technologies.
One area where Forrester has a particularly strong presence is in the field of employee experience. The company has published numerous reports and articles on this topic, offering insights and advice to employers on how to improve the workplace for their employees. Some of the key themes in Forrester's research on employee experience include the importance of work-life balance, the need for managers to be supportive and empathetic, and the role of technology in creating a more positive and productive work environment.
Overall, Forrester is a leading authority on the impact of technology on businesses and has a wealth of knowledge and expertise to share with its clients and the public. Its research and insights are invaluable resources for anyone looking to stay ahead of the curve in today's rapidly evolving business landscape.
People Insights are experts in employee experience, with a wealth of knowledge and experience in providing a range of services to support your organization. From employee surveys and feedback to consultancy services, they can help you to understand the needs and expectations of your workforce, identify areas for improvement, and develop strategies to enhance employee engagement and satisfaction.
With a dedicated team of professionals, People Insights are committed to delivering results that make a real difference to your business. They are passionate about employee experience and are always on the lookout for new ways to improve your organization's culture and performance.
In addition to their professional services, People Insights regularly post articles and insights on their website, covering a wide range of topics related to employee experience and engagement. Whether you're looking for advice on how to improve communication within your team, or tips on how to boost employee morale, their blog is a great resource for anyone looking to create a happier, more engaged workforce.
Gallup is a well-respected analytics and advisory company that has been conducting public opinion polls worldwide for many years. Their expertise extends beyond this, however, as they provide a wealth of information and insights about the modern workplace. In addition to their articles and research about employee experience, they also offer guidance and recommendations for companies looking to improve their overall performance and productivity. This includes everything from leadership and management strategies to employee engagement and motivation. Furthermore, Gallup is known for their innovative approach to data analysis, utilizing cutting-edge technology and tools to extract meaningful insights that can help organizations make informed decisions based on reliable data. Overall, Gallup is a valuable resource for anyone interested in staying up-to-date on the latest trends and best practices in the world of business and management.
TalentCulture is a vibrant and dynamic community of highly motivated individuals who are passionate about innovation, creativity and problem-solving. Led by Meghan M. Biro, a renowned talent management veteran, digital strategist and HR techanalyst with a wealth of experience in the industry, the community is dedicated to empowering individuals to reach their full potential and achieve their goals. With a focus on collaboration, open communication and continuous learning, TalentCulture is the perfect platform for anyone looking to connect with like-minded individuals and expand their knowledge and skills in the field of talent management and HR technology.
Employee Experience software tools blogs
Responsly is a fast-growing employee experience company that provides innovative platforms for organizations to gain a better understanding of their employees. By collecting and analyzing feedback from employees, Responsly is able to provide valuable insights into the employee experience, helping organizations to identify areas for improvement and make data-driven decisions.
In addition to its cutting-edge platforms, Responsly also offers a wealth of resources on its blog. From thought-provoking articles on the challenges of employee experience to in-depth analyses of industry trends and best practices, the blog is a valuable source of information for anyone looking to stay ahead of the curve in this rapidly-evolving field.
So if you're looking to take your organization's employee experience to the next level, look no further than Responsly! With its innovative platforms and wealth of expertise, Responsly is the perfect partner for any organization looking to create a happier, more engaged workforce.
15Five is a software company that specializes in providing continuous performance management services. Their platform allows managers to keep track of their team's progress and ensure that everyone is on track to meet their goals. In addition to this, 15Five also offers a separate category in their blog that is dedicated to employee engagement. This category provides a wealth of information on how to keep employees motivated and engaged, including tips on communication, recognition, and team building activities. By focusing on employee engagement, 15Five is able to provide a comprehensive performance management solution that not only helps managers track progress, but also fosters a positive and productive work environment for everyone involved.
Officevibe is a software company based in Canada that provides a comprehensive range of services for measuring team engagement and developing employee performance. The company, which has been in operation for several years, has a wealth of information on its website about how to create a positive employee experience, including articles that fall under the employee experience tag. In today's fast-paced business world, it is more important than ever to prioritize employee well-being and engagement, and Officevibe's tools and resources can help companies do just that. Whether you are a small business owner or the CEO of a multinational corporation, Officevibe has something to offer you. So why not take a closer look at what this innovative company has to offer?
Qualtrics is a software company that provides services around experience management. They offer a wide range of tools and solutions to help businesses measure and improve customer and employee experiences. Qualtrics' platform is designed to provide companies with valuable insights into the needs and preferences of their customers and employees, allowing them to develop more effective strategies for engaging and retaining these important stakeholders. Whether you're looking to improve your company's customer satisfaction scores, reduce employee turnover rates, or enhance your brand's reputation, Qualtrics has the tools and expertise you need to succeed.
Culture Amp is an innovative and forward-thinking Australian software company that specializes in the development of powerful and user-friendly employee feedback tools. With Culture Amp's cutting-edge technology, businesses of all sizes can easily collect and analyze valuable feedback from their employees, allowing them to gain a deeper and more nuanced understanding of their workforce's needs and concerns. This, in turn, enables businesses to develop more effective and actionable employee engagement strategies that can make a real difference in the lives of their employees and the success of the company as a whole.
In addition to its impressive suite of feedback tools, Culture Amp also offers a wealth of valuable resources and insights to help businesses stay up-to-date on the latest trends and best practices in employee engagement and experience. One such resource is the Culture Amp blog, which features a dedicated category on employee experience. Here, businesses can find a wealth of informative and thought-provoking articles, case studies, and other content that can help them better understand the needs and preferences of their employees, as well as develop effective strategies for improving employee satisfaction, retention, and overall performance. Whether you're a small business just starting out or a large multinational corporation looking to stay ahead of the curve, Culture Amp has everything you need to succeed in today's competitive marketplace.
What are other places for Employee Experience knowledge?
A question that often arises in discussions about Employee Experience is where to find additional knowledge on the subject. While there are many resources available, some of the most common places to look include Youtube clips, academic journals, online forums, professional networking events, and industry publications. Additionally, seeking out experts in the field and engaging in dialogue with them can be a valuable way to gain new insights and perspectives on the topic. By exploring these different avenues for learning, individuals and organizations can stay up-to-date on the latest trends and best practices in Employee Experience and enhance their ability to create positive and engaging workplace environments.