8 min read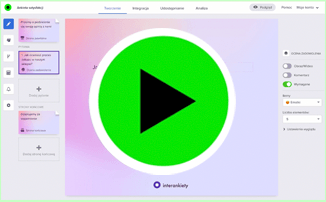 360-degree employee reviews, also known as 360 performance reviews or 360 assessments, have become widely adopted among organizations seeking to enhance employee performance, development, and engagement. This innovative approach involves gathering employee performance feedback from various sources, including their manager, direct reports, team members, and sometimes external contacts. In a comprehensive 360-degree feedback program, employees can also provide upward feedback about their manager.
If you want to implement a 360-degree feedback program in your organization, you must find the right feedback survey tool to help you effectively achieve your objectives. To assist you in this endeavor, we have carefully curated a list of feedback survey tools that offer unique features and user-friendly interfaces.
360 Degree Feedback Systems: Key Features
To create a strong 360-degree feedback program, combining feedback from multiple sources, including managers, direct reports, co-workers, and strategic external contacts is essential. To ensure that feedback flows in all directions, employees should also be able to provide constructive feedback on their managers, often anonymously, to encourage honesty and avoid uncomfortable situations.
The ultimate goal of the 360-degree feedback process is to help employees identify skill gaps and create actionable improvement plans. Visualization tools like line graphs, bar charts, and radar graphs can make reports easier to digest and simplify year-over-year comparisons.
Many systems include a library of survey templates and research-backed questions, making it easy for HR teams to initiate a new review cycle. Customization is key in scheduling, allowing an open feedback cycle that enables employees to provide and request real-time feedback.
Automating tedious aspects of performance management, such as tracking key dates, adding and removing employees, changing manager assignments, and sending invites and reminders, can save time and reduce errors.
Some systems also offer team review functionality, providing directors and department heads with a comprehensive view of the skill breakdown for an entire department or team.
In summary, by combining feedback from multiple sources, providing upward reviews, focusing on actionable feedback and development plans, using visualization tools, templates, and customization, and utilizing automations and team review functionality, organizations can create a robust 360-degree feedback program that supports employee development and leads to increased success for both employees and the organization as a whole.
5 Best 360 Degree Feedback Software Systems
Below are 5 options for performance management software that feature 360-degree feedback solutions. While each software has its own unique features, I have provided information on the best-case use for each tool, along with noteworthy features to provide a quick overview of the user interface.
1. Responsly
Responsly is an innovative platform that offers a comprehensive 360 degree feedback tool to help organizations enhance employee engagement and performance. With its user-friendly interface and customizable features, Responsly allows HR professionals and managers to gather feedback from a wide range of sources, including peers, superiors, and subordinates.
One of the standout features of Responsly's 360 degree feedback tool is its ability to facilitate real-time feedback conversations between employees and their supervisors. This helps to ensure that feedback is delivered in a timely and constructive manner, and that employees are able to act on the feedback they receive.
Moreover, Responsly's platform includes a range of automated surveys and reports that provide in-depth insights into employee engagement and performance. These reports can be customized to meet the specific needs of an organization, and can help to identify areas where improvements can be made.
Conducting 360 feedback at Responsly offers several advantages, including:
Anonymous feedback: To encourage honest feedback, Responsly's program allows employees to provide feedback anonymously. This anonymity fosters an open and honest environment for feedback.
Actionable insights: Responsly's 360 feedback program provides actionable insights for employee development. Employees can create effective development plans to improve their performance by identifying skill gaps, strengths, and weaknesses.
Customizable feedback: Responsly's program allows for customizable feedback, enabling organizations to tailor feedback questions to their specific needs and goals.
Enhanced teamwork: Responsly's team review functionality gives directors and department heads a bird's eye view of their team's strengths and skill gaps. This information can be used to create targeted development plans and enhance teamwork.
In summary, Responsly's 360 feedback program offers a range of advantages for organizations seeking to improve employee performance and overall success. With comprehensive feedback, actionable insights, anonymous feedback, customizable questions, team review functionality, and a streamlined process, Responsly's 360 feedback program is an effective tool for enhancing employee development and overall organizational success.
2. SurveySparrow
SurveySparrow is a powerful tool that can help your team become more self-aware, enunciate growth plans, and design assessments beyond traditional performance appraisals.
One of the standout features of SurveySparrow is its dedicated employee portal, which allows you to manage and access all assessments in a single platform. This means that you can monitor the employee engagement index for business needs, while also gaining insights into your team's strengths, weaknesses, hidden talents, and blind spots.
To ensure that feedback is as honest and constructive as possible, SurveySparrow offers the option to have anonymous evaluators for your employees. Additionally, the platform provides a detailed gap analysis that can help your team members understand different perspectives and work to improve their skill sets accordingly.
Another advantage of SurveySparrow is its customizable feedback system. You can configure the software to allow employees to choose their own evaluators, rather than relying solely on a default set of evaluators.
3. Typeform
Typeform is quickly becoming one of the most sought-after form builder apps on the market, garnering a growing number of devotees day by day. Its innovative 360 evaluation process effectively collects feedback from your entire team, allowing for comprehensive and nuanced employee assessments.
The customization options offered by Typeform make it a truly unique and versatile tool. With the ability to include or exclude questions, customize designs, and even adjust the logic behind the survey, you have complete control over the 360 feedback process. Moreover, the mobile-friendly forms can be easily shared across various online channels, reaching all team members regardless of location or device.
However, it's worth noting that the pricing plans can be quite steep, and some users have reported unsatisfying customer support experiences. Nonetheless, with its many benefits and features, it's easy to see why Typeform has earned a place among the best tools of its kind.
4. Qualtrics
Qualtrics, a leading experience management company, offers an exceptional 360 feedback tool as part of its Employee XM solution. This remarkable tool empowers HR professionals to take decisive actions based on insightful analyses delivered by individual employee reports.
One of the most striking features of Qualtrics 360 feedback is its state-of-the-art confidentiality measures. With built-in safeguards, the anonymity of respondents and raters is ensured, enabling them to provide honest and constructive feedback without fear of reprisal.
Customizable surveys, real-time progress updates, and strict confidentiality measures are just a few of the standout features that make Qualtrics one of the best 360 feedback tools available. However, it's worth noting that the tool has a rather steep learning curve and customer support may not always be responsive.
5. Culture Amp
Culture Amp is a powerful employee engagement and review platform psychologists and data scientists designed. With a 360 feedback tool that employs an action-oriented feedback format, Culture Amp helps organizations close the feedback loop and drive meaningful improvements in employee performance.
One of the standout features of Culture Amp's 360 feedback tool is the automated surveys available for almost every phase of the employee lifecycle, from onboarding to exit interviews. These surveys are designed to be mobile-friendly and intuitive, ensuring that respondents can provide feedback quickly and easily.
Culture Amp is a top-tier 360 feedback tool that can help organizations improve employee engagement and performance. However, it's worth noting that one drawback of the platform is its lack of seamless integrations with other tools and systems. Despite this, Culture Amp remains an excellent choice for organizations looking to enhance their employee feedback and engagement efforts.
Discover the Essential Qualities of 360 Feedback Tool
Are you looking for reliable 360 feedback software that delivers actionable insights? Look no further than a tool that possesses the following must-have qualities:
Streamlined Dashboard: A comprehensive dashboard is vital for any 360 feedback tool. It should provide clear data visualizations, including pie charts, line graphs, and bar graphs to help you gain valuable insights.
Automated Surveys: Save time and effort with a 360 feedback tool that allows you to create surveys once and automate them for recurring intervals. This feature ensures consistent feedback collection and streamlines the entire process.
Dependable Templates: A quality 360 feedback software should offer a wide range of templates to choose from when creating surveys. These templates should include relevant questions that accurately capture employee feedback.
Personalization: A tool that allows for personalization is crucial, as it helps tailor surveys to specific job titles or departments. This customization ensures that feedback is relevant and targeted, providing deeper insights into employee performance.
Confidentiality: The best 360 feedback tools prioritize confidentiality, ensuring that employee feedback is anonymous. A secure platform provides a safe space for feedback collection, making employees feel more comfortable sharing their thoughts and opinions.
Investing in a high-quality 360 feedback tool can help your organization enhance employee performance, improve communication, and drive overall success. Choose a tool with these essential qualities and enjoy a more productive, engaged workforce."
Create an account on the Responsly platform or use the free 7-day test access and get to know all the possibilities of the website. Using our tool, you can use our database of ready-made survey examples.