8 min read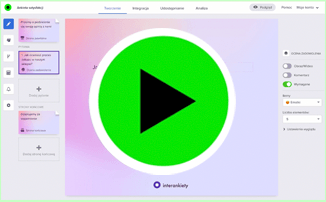 Creating an effective survey goes beyond just asking questions. To get valuable and accurate responses, it's crucial to consider your audience, question types, logic branching, and presentation. The success of your survey depends on having the right tools in your toolkit.
Take your survey skills to the next level with automation. With so many survey tools available, it can be challenging to determine which one is right for you. Some form builder apps have similar features, but not all are created equal.
To make the process easier, we've tested and compiled a list of the top online survey tools, tailored to specific tasks, to help you find the perfect tool for your needs.
Surveys are a fantastic way to gather valuable customer feedback, making it essential for small business owners to take advantage of free survey tools. Creating and distributing surveys, however, can be a bit of a challenge.
By using a custom survey tool, your team can easily set up a seamless feedback loop without any hassle. Save time and ensure a professional look for your surveys with the best free online survey makers. Check out the list below for top options!
These free online survey makers offer a range of features, from basic question and answer options to more advanced analysis tools. With their user-friendly interface and customizable templates, you can easily create surveys that fit your brand and meet your industry standards.
Don't let the survey creation process hold you back from gathering valuable customer insights. Empower your team with the right survey creation tool and watch as they efficiently gather feedback and drive positive results for your business. Start using a free online survey maker today and see the difference it can make!
Best free online survey tools
1. Responsly: We are committed to serve you the best survey tool
Say goodbye to dull surveys and hello to engaging conversations with Responsly, one of the top free survey tools available. This free survey maker transforms the survey experience with a chat-like interface that can be accessed from the comfort of your smartphone.
Outstanding Features Discover why Responsly is considered one of the best online survey software with these features:
Free Surveys: Send multi-device compatible customer and NPS surveys.
Branding: Personalize your surveys with your own brand logos and colors.
Customization: Customize the look of your surveys with custom CSS and a range of templates.
NPS Comparison: Compare your NPS score to those of leading companies worldwide.
Performance Appraisals: Improve employee productivity with 360 degree feedback software.
Data Dashboard: Gain in-depth insights from your survey data.
Employee Feedback: Send employee satisfaction surveys and gauge employee and customer satisfaction.
Automation: Automate workflows and send recurring and offline surveys.
Multiple Sharing Options: Choose from multiple options for sharing your surveys.
The user interface of Responsly is making it friendly and easy to use for respondents. Choose from templates or build your own, and use features like Display Logic and Drag and Drop to keep the survey engaging. These features, along with positive user reviews, make Responsly one of the best survey tools for your business.
Responsly also offers built-in automation, allowing you to schedule regular surveys and share the results with specific audiences across all channels. With its comprehensive analytical reports and insights, understanding your survey data has never been easier. An affordable, online survey tool that truly delivers – you're sure to love Responsly.
2. Typeform
Typeform is an online survey and form building platform that provides an interactive and visually appealing way to collect information from customers and employees. Pros: It offers a user-friendly interface, customizable templates, and various question types. Typeform also provides real-time data analysis and integration with other tools such as Zapier and Google Sheets. Cons: Some advanced features may require a paid subscription, and the limited free plan may not be sufficient for larger businesses.
In summary, Typeform is a great option for companies looking for a creative and efficient way to gather feedback and information. With its user-friendly design and integration options, Typeform can help businesses collect valuable data and insights.
3. Google Forms
Google Forms is a powerful tool that offers a lot of benefits as a survey maker. One of the main advantages of using Google Forms is that it is free and easily accessible. Anyone with a Google account can use it to create a professional-looking survey without any cost. Additionally, it offers a wide range of customizable question types, including multiple-choice, checkbox, short answer, and more. Google Forms also enables the creator to add images, videos, and other media to enhance the survey experience. It is user-friendly and does not require any coding knowledge, which makes it accessible to anyone. Google Forms is also a great tool for collecting and analyzing data in real-time, which is essential for research and other purposes.
However, there are also some drawbacks to using Google Forms. One of the biggest limitations is the lack of advanced features that other survey tools may offer. For example, Google Forms may not offer as many customization options or advanced data analysis capabilities as some other survey tools. Another potential limitation is that the data collected by Google Forms is stored on Google's servers, which may raise privacy concerns for some users. However, Google has implemented robust security measures to protect the data of its users.
4. HubSpot
HubSpot is a powerful survey maker that is part of a comprehensive marketing automation platform. With a wide range of customizable survey question types, the ability to add media to surveys, and advanced data analysis tools, HubSpot is an excellent choice for businesses looking to create surveys as part of a larger marketing strategy. However, its high price point and advanced features may not be suitable for users who only need to create basic surveys, and the learning curve associated with HubSpot may be challenging for users who are not experienced with marketing automation platforms. Overall, HubSpot is a robust and feature-rich survey maker that offers a lot of benefits for businesses looking to conduct surveys as part of a comprehensive marketing campaign.
5. SurveyMonkey
SurveyMonkey is a popular survey maker tool that offers a range of features and functionalities for creating and conducting surveys. One of the main advantages of using SurveyMonkey is its ease of use, which makes it accessible to users of all levels of technical expertise. SurveyMonkey offers a variety of customizable question types, including multiple-choice, open-ended, and rating scale questions, and it provides users with advanced data analysis tools to track and analyze survey results.
However, one of the main limitations of SurveyMonkey is its cost, particularly for businesses that require more advanced features. Additionally, SurveyMonkey's reporting capabilities may be limited for some users who require more in-depth reporting features. Overall, SurveyMonkey is an accessible and user-friendly survey maker tool that offers many useful features for businesses of all sizes, but users should carefully evaluate their specific needs and consider the cost and reporting limitations before choosing SurveyMonkey as their survey maker.
What is the use of online surveys?
Are you curious about how online surveys can benefit you beyond basic market research? These amazing free survey tools have so much more to offer! By using them, you can:
Create a direct line of communication with your customers and get their valuable feedback, which can help you improve your products and services and ultimately enhance customer satisfaction and engagement.
Boost employee engagement by gathering feedback from your team members and taking action on their suggestions.
Measure your Net Promoter Score (NPS) and compare it with industry benchmarks to gain a better understanding of your brand's performance and customer loyalty.
Enhance your product experiences by gathering insights into your customers' preferences, pain points, and expectations. With this information, you can create more tailored and satisfying products and services that truly meet their needs.
How to choose the right online survey tool
Are you on the hunt for the perfect survey maker software that can help you gather game-changing feedback from your audience? Well, you've come to the right place! But with so many options out there, it can be overwhelming to choose the one that's right for you. So, here are some crucial factors to consider before making your final decision:
Survey Templates: Ain't nobody got time to create a survey from scratch! Make sure you choose a survey tool that offers a variety of ready-to-use survey templates for every type of research.
Customization: Want to make your surveys stand out and attract more responses? Look for a survey builder that allows easy customization of your surveys, such as changing colors, fonts, and logos to match your company's brand.
Skip and Branching Logic: To make your survey look sleek and professional, you'll want to ensure that it has the skip and branching logic feature. This nifty tool makes sure that certain questions only appear when specific conditions are met, and irrelevant questions are skipped, helping you get the right feedback.
Question Types: Different surveys require different question types to get granular feedback. Choose a survey builder that lets you add a range of question types such as rating scales, Likert scales, yes/no, checkbox, and multiple-choice questions, to name a few.
Analytics and Reporting: It's crucial to choose a survey builder that provides easy-to-read and presentation-ready reports of the data collected. With charts and graphs, you can quickly analyze your customers' responses, giving you the insights you need to make informed decisions.
Price: Of course, pricing is always a crucial factor when it comes to selecting the best survey builder for your needs. Make sure you choose a tool that is cost-effective and offers a free version so you can try before you buy, especially if you're on a tight budget.
By considering these factors, you'll be sure to find the perfect survey builder that helps you achieve your research objectives and gather the feedback you need to make a real impact!