4 min read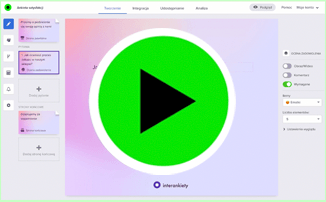 Surveys are powerful tools that allow you to gather valuable insights and feedback from your audience. With the widespread popularity of social media platforms like Messenger and Facebook, conducting surveys has become easier and more accessible than ever before. In this article, we will walk you through the process of creating surveys on Messenger and Facebook, including the option of using a survey tool for an enhanced survey experience. Let's dive in!
Define Your Survey Objectives
Before you start creating your survey, it's important to clearly define your objectives. Determine the specific information you want to gather from your audience and how you plan to use it. Are you looking for customer feedback, product preferences, or general opinions? Understanding your goals will help you structure your survey effectively.
Create a Survey on Messenger
Messenger, the popular messaging platform owned by Facebook, provides a native survey creation feature called "Messenger Polls." To create a survey on Messenger, follow these steps:
Open the Messenger app or visit messenger.com.
Start a new conversation or select an existing chat.
In the message composer, click on the "…" (three dots) icon.
Select "Polls" from the menu options.
Enter your survey question in the provided field.
Add the answer options, each on a separate line.
Specify whether participants can select multiple answers or only one.
Optionally, you can include an image or GIF to accompany your survey.
Click "Create Poll" to publish it in the conversation.
Create a Survey on Facebook
If you prefer conducting surveys on your Facebook page or group, you can use the built-in "Facebook Polls" feature. Follow these steps to create a survey on Facebook:
Log in to your Facebook account and navigate to your page or group.
Click on the "Create Post" button in the status box.
Select the "Poll" option from the post format choices.
Enter your survey question in the designated field.
Add answer options, each in a separate line.
Choose the duration for which you want to keep the poll active.
Optionally, you can add photos or GIFs to make your poll more engaging.
Click "Post" to publish your survey on Facebook.
Utilize Responsly for Enhanced Survey Features
While Messenger and Facebook offer basic survey capabilities, platforms like Responsly can provide additional features to enhance your survey experience. Responsly allows you to create professional-looking surveys with advanced customization options, result analysis, and integration capabilities. To create surveys using Responsly:
Visit the Responsly website and sign up for an account.
Choose the survey template that best suits your needs or create a survey from scratch.
Customize your survey by adding survey questions, answer options, and branding elements.
Configure advanced settings such as response validation, skip logic, and branching.
Preview your survey to ensure everything looks and functions as intended.
Share your survey via Messenger or Facebook by using the generated link or embed code.
Collect responses and analyze the results using Responsly's reporting and analytics tools.
Surveys are invaluable tools for gathering feedback and insights from your audience, and with the popularity of platforms like Messenger and Facebook, creating surveys has become easier than ever. Whether you choose to use the built-in survey features of Messenger and Facebook or opt for a platform like Responsly for enhanced capabilities, you have the power to unlock valuable information that can drive your decision-making and improve your products or services. So, get started today and leverage the potential of surveys on Messenger and Facebook to gain valuable insights from your audience.