4 min read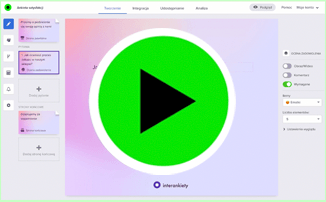 WhatsApp is a popular communication platform that allows users to send text, voice and video messages, make phone calls, and conduct group chats. The app is available on various platforms such as iOS, Android, and others, and is used by millions of people around the world. When using this app, there is sometimes a need to conduct a survey.
WhatsApp allows users to send messages and make calls using an internet connection, which means there is no need to pay for traditional SMS or phone calls. WhatsApp is also popular among entrepreneurs and businesses as a tool for communicating with customers and colleagues.
Creating a survey in the WhatsApp application:
Survey created directly in the application (WhatsApp) – possibility to add only one question with a single choice
Survey created in an external survey service (Responsly) – possibility to create any number of questions with different types of questions.
Survey in the WhatsApp iOS and Android application
You can make a survey on WhatsApp using the group voting feature. Here's how to do it:
Open the group in which you want to conduct the survey.
Press the "Add participant" button to add a new person to the group if necessary.
Then press the "Documents" button (or "Files", depending on the WhatsApp version), which is located below the text field for entering messages.
Select the "Survey" option from the menu.
Enter the question you want to answer, and then enter two or more answers.
Press the "Send" button to send the survey to the group.
Allow group members to vote by selecting one of the answers.
After the vote is over, you can view the results by clicking on the survey and displaying the results.
Note: Some versions of WhatsApp may not have the "Survey" option, in which case you should use the option to use an external service.
Create WhatsApp survey in dedicated survey tool
Creating a survey on an external service is very easy. All you need to do is create an account, which can be done using either a Google or Facebook account. There is no need to set and remember a password. After creating an account, you can create a survey in just a few minutes and then download a link, which can be pasted and sent to a group on WhatsApp.
Tips for creating WhatsApp surveys
When creating a survey on WhatsApp, there are a few things to keep in mind to ensure its effectiveness and usefulness for users:
Choose the survey's goal: Before creating the survey, consider what goal you want to achieve. Do you want to gather opinions about a product, investigate preferences among a target group, or collect feedback from customers? A well-defined goal will allow you to plan the survey effectively and tailor the questions to the research objective.
Carefully choose questions: Ask simple, clear questions that leave no room for ambiguity. Make sure that the questions are understandable for every survey participant, and that the answers are concrete and unambiguous.
Limit the number of questions: Limit the number of questions in the survey to a minimum to avoid discouraging users from completing it. You can also consider dividing the survey into several parts if you have many questions to ask.
Pay attention to the answers: Consider what answers you want to obtain and whether they will be exhaustive. Ensure that the answers are tailored to the survey's goal and allow for obtaining accurate and detailed information.
Inform about the survey's purpose and rules: Inform participants about the survey's purpose and rules for completing it. Provide clear guidelines and tips to avoid misunderstandings and increase the effectiveness of the survey.
Be flexible: Be prepared for possible changes and adjustments during the survey. You will achieve better results if you can tailor the survey to the needs and opinions of the participants.