3 min read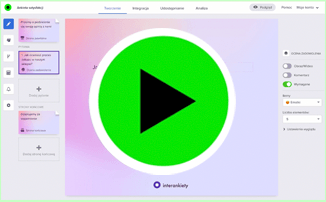 Efficient data collection and organization are crucial for any project or business. Google Forms, a popular survey tool, allows you to gather information effectively, while Notion, a versatile productivity platform, helps you seamlessly manage and collaborate on your data. This article explores how you can integrate Google Forms with Notion, creating a powerful combination to streamline your data collection and management processes.
Create Your Form in Google Forms
Start by logging into your Google account and accessing Google Forms. Design and customize your form according to your requirements. Add questions, multiple-choice options, dropdown menus, and more. Once you're satisfied with the form's structure and design, save it.
Install the Google Forms Integration in Notion
You must install a third-party integration to integrate Google Forms with Notion. One such integration is the "Forms by Notion" tool. Here's how to set it up:
Open your Notion workspace and navigate to the page where you want to embed the Google Form.
Click on the "+" button to add a new block.
Search for "Forms by Notion" in the block options and select it.
Follow the prompts to authenticate your Google account and grant permission to access your Google Forms.
Once connected, choose the Google Form you want to embed from the list.
Embed Google Form in Notion
After installing the integration, you can easily embed your Google Form into a Notion page:
Click on the "Forms by Notion" block you added earlier.
Select the option to embed a Google Form.
Choose the form you want to embed from your connected Google Forms account.
Customize the width and height of the embedded form to fit your Notion page layout.
Save the changes, and the Google Form seamlessly integrates into your Notion page.
Collect and Manage Responses
With your Google Form embedded in Notion, you can now start collecting responses. As respondents submit their answers, the data will automatically populate within the Google Form and sync with your Notion page.
To effectively manage and analyze the collected data, you can create tables, charts, or other visualizations in Notion. You can also leverage Notion's collaboration features to share the form and responses with your team members, allowing for real-time collaboration and data-driven decision-making.
By integrating Google Forms with Notion, you can harness the power of efficient data collection and management. Streamline your processes, gather insights, and collaborate seamlessly using these two powerful tools. Start integrating Google Forms into your Notion workspace today and experience the benefits of streamlined data workflows and improved productivity.