IT Service Request Form Template
Request IT services hassle-free with our request form!
Try it out
Efficient IT Support and Problem Resolution
The IT Service Request Form is important for efficient IT support and problem resolution. By using the form, users can submit their IT service requests, detailing the issue or assistance required. This streamlines the request process, ensures prompt attention, and enables IT teams to prioritize and address issues effectively. The request form enhances communication, provides a centralized platform for tracking requests, and improves overall IT service delivery. It plays a vital role in providing timely and tailored support, resolving IT problems, and ensuring smooth operations within the organization.
What information should be included in the IT service request form?
When filling out the IT service request form, it's important to provide as much detail as possible about the issue you are experiencing. This includes a brief description of the problem, any error messages that have been encountered, and any relevant background information that may be helpful for the IT team to know. In addition, it's important to provide your contact information so that the IT team can get in touch with you if they need additional information.
How should the IT service request form be submitted?
Most organizations have a designated process for submitting IT service requests. This may involve submitting the form through an online portal, sending an email to a specific address, or filling out a paper form and submitting it to a designated office. It's important to follow the established process to ensure that your request is processed in a timely manner.
What should you do if you don't hear back about your IT service request?
If you don't receive a response to your IT service request within a reasonable amount of time, it's important to follow up with the IT team to ensure that your request is being processed. This may involve sending a follow-up email or calling the IT team directly to inquire about the status of your request. It's important to be patient and persistent when following up on IT service requests to ensure that they are resolved as quickly and efficiently as possible.
Examples of undefined questions
Here are examples of questions most commonly used in IT Service Request Form Template. When using our template, you can edit and adjust all the questions.
Briefly describe the issue or request
Does this request require immediate attention?
Upload any relevant files
Try this template
62% of our surveys are opened on mobile devices. Responsly forms are well optimized for phones and tablets.

Responsly get 2x more answers than other popular tools on the market.

Responsly service get an average satisfaction score of 98%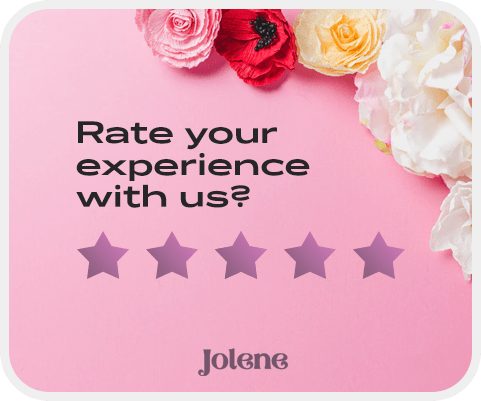 Customize template for your needs
Modify or add questions

You can modify every question, delete or add more; there are 24 types of questions with options to select.

Add your branding

Make it looks like it's your own. Add branding of your organization and modify the theme to match the graphic standards of your brand.

Connect with your apps

Easily connect Responsly to apps that you're using. Use ready integrations to move data from Responsly to your apps automatically.
100+ apps integrations
Connect tools that you are using, Responsly easily integrates with multiple apps.