Career Development Survey Template
Take our survey & evaluate your career development opportunities
Try it out
Why Employee Career Development Survey is Important?
A Career Development Survey helps organizations understand their employees' career aspirations, growth opportunities, and satisfaction levels. By gathering this valuable feedback, companies can improve their career development programs and support their employees' professional growth. This, in turn, leads to increased job satisfaction, employee retention, and overall success for the organization.
Why Career Development Survey can increase employee satisfaction and lower employee retention?
Career development is a key factor in employee satisfaction and retention. When employees feel that their employer is committed to helping them grow and advance in their careers, they are more likely to be satisfied with their job and stay with the company long-term. A Career Development Survey can provide valuable insights into what employees are looking for in terms of career development opportunities and help organizations tailor their programs to meet their employees' needs.
By gathering feedback from employees through a Career Development Survey, organizations can better understand the types of activities and support employees are looking for to help them reach their career goals. For example, some employees may prefer on-the-job training, while others may be more interested in professional certification programs. Understanding these preferences allows organizations to create programs that are more relevant and appealing to employees.
What to do with Career Development Survey results?
Career development surveys are a great tool for employees to assess their current job satisfaction, skills, and career goals. After collecting the survey results, it's important to take appropriate action to address the needs and concerns of employees. Here's what you can do with the results:
Analyze the results: Review the survey results to identify any common themes or areas of concern. This will help you to understand the specific needs of your employees and how you can support their career development.

Communicate with employees: Schedule a meeting with employees to discuss their career development survey results.

Listen to their feedback and address any concerns they may have. Provide them with a clear understanding of how you plan to support their professional growth.

Develop an action plan: Based on the results of the survey, develop a plan to address the areas of concern. This could include providing additional training, offering new job opportunities, or restructuring roles to better align with employees' career goals.

Implement the action plan: Once you have a plan in place, it's important to put it into action. Ensure that the necessary resources and support are in place to help employees achieve their goals.

Evaluate the results: Regularly review the results of your career development efforts to see what's working and what needs to be improved. This will help you to continuously improve the support you provide to employees and ensure that their career development needs are met.
By taking the time to review and act upon the results of a career development survey, you can create a supportive work environment that helps employees reach their full potential.
Examples of undefined questions
Here are examples of questions most commonly used in Career Development Survey Template. When using our template, you can edit and adjust all the questions.
How satisfied are you with the career development opportunities available to you at your current position?
What type of career development activities would you be interested in pursuing?
How frequently do you receive feedback on your performance?
How supportive is your manager in your career development?
Have you been able to receive training in areas you would like to develop in?
How often are you given opportunities to take on new challenges and responsibilities?
Have you received any promotions or advancement in your current role?
What would you like your career path to look like in the next 5 years?
How likely are you to recommend this company as a great place to work to someone you know?
Try this template
62% of our surveys are opened on mobile devices. Responsly forms are well optimized for phones and tablets.

Responsly get 2x more answers than other popular tools on the market.

Responsly service get an average satisfaction score of 98%
Related Surveys & questionnaire templates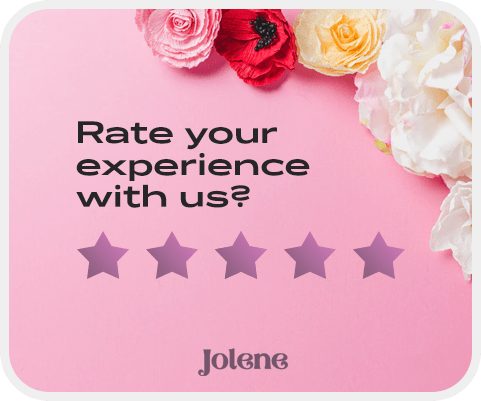 Customize template for your needs
Modify or add questions

You can modify every question, delete or add more; there are 24 types of questions with options to select.

Add your branding

Make it looks like it's your own. Add branding of your organization and modify the theme to match the graphic standards of your brand.

Connect with your apps

Easily connect Responsly to apps that you're using. Use ready integrations to move data from Responsly to your apps automatically.
100+ apps integrations
Connect tools that you are using, Responsly easily integrates with multiple apps.