Client Consultation Form Template
Let us help you provide the best service possible by gathering essential client information through our Client Consultation Form Template.
Try it out
Why Client Consultation Form is Important
The Client Consultation Form is essential for any business that provides services to clients. It enables you to gather important information about your client's needs, preferences, and expectations, which can help you tailor your services to meet their specific requirements. By understanding your client's needs, you can provide them with the best possible service, which can lead to increased satisfaction and loyalty. Additionally, a well-designed Client Consultation Form can help you save time and improve your overall efficiency by streamlining your intake process.
How can I design an effective Client Consultation Form?
To design an effective Client Consultation Form, you should consider the following:
Relevant Questions: Include questions that are relevant to the services you offer and that will provide you with the information you need to provide the best possible service to your clients.

Clear and Concise: Make sure your questions are clear and concise, and avoid using technical jargon or complicated language.

User-Friendly: Design the form to be user-friendly, with a clean layout and easy-to-navigate sections. Consider using dropdown menus or checkboxes to make it easier for clients to provide the information you need.
How can I improve my Client Consultation Form?
To improve your Client Consultation Form, consider asking for feedback from clients who have completed the form. This can be done through a survey or feedback form sent after their appointment is complete. Additionally, track the performance of the form by measuring the number of completed forms, the time it takes for clients to complete the form, and the quality of the information provided. Use this data to make necessary improvements to the form, such as adding or removing questions, adjusting the layout, or changing the format. By continuously improving your Client Consultation Form, you can provide better service to your clients and increase their satisfaction and loyalty.
How our Client Consultation Form is better than made in Google Forms?
Our Client Consultation Form is specifically designed to meet the needs of businesses that provide services to clients. It includes questions that are relevant to the services you offer and are customizable to meet your specific needs.
In contrast, Google Forms is a general-purpose form-building tool that can be used for a variety of purposes. While it is easy to use and can be customized to some extent, it may not provide the level of customization and flexibility that a specialized form like our Client Consultation Form can offer.
Our form is also designed to be user-friendly, with a clean layout and easy-to-navigate sections. It can be easily accessed by clients through a link on your website or via email or text message, making it convenient for them to complete.
Examples of undefined questions
Here are examples of questions most commonly used in Client Consultation Form Template. When using our template, you can edit and adjust all the questions.
Enter your e-mail address
What is your preferred method of contact?
What type of service are you interested in?
Have you had this service before?
When was your last appointment?
How would you rate the condition of your hair/skin/nails currently?
Are there any specific concerns or issues you would like to address during your appointment?
How long would you like your appointment to be?
Do you have any allergies or sensitivities to any products?
Please specify which products you are allergic/sensitive to.
How did you hear about us?
Try this template
62% of our surveys are opened on mobile devices. Responsly forms are well optimized for phones and tablets.

Responsly get 2x more answers than other popular tools on the market.

Responsly service get an average satisfaction score of 98%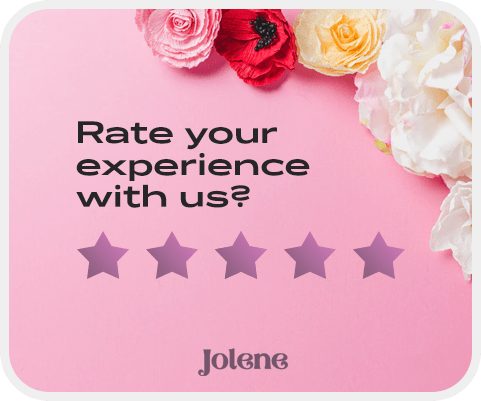 Customize template for your needs
Modify or add questions

You can modify every question, delete or add more; there are 24 types of questions with options to select.

Add your branding

Make it looks like it's your own. Add branding of your organization and modify the theme to match the graphic standards of your brand.

Connect with your apps

Easily connect Responsly to apps that you're using. Use ready integrations to move data from Responsly to your apps automatically.
100+ apps integrations
Connect tools that you are using, Responsly easily integrates with multiple apps.