Customer Feedback Form Template
Empower your customers to shape your business. Use our Customer Feedback Form Template to gather valuable insights.
Try it out
Importance of Customer Feedback
Getting feedback from customers is crucial for any business to improve its products, services, and overall customer experience. Customer feedback forms provide a structured and convenient way for customers to share their thoughts, opinions, and suggestions. This information helps businesses identify areas for improvement, track customer satisfaction over time, and make data-driven decisions. Additionally, by showing customers that their feedback is valued and actively being used to make improvements, businesses can build stronger relationships and increase customer loyalty.
Why is good to use Customer Feedback Form Template?
Using a Customer Feedback Form Template is beneficial for companies as it helps collect customer feedback in a structured and organized manner. This feedback provides valuable insight into customer satisfaction and areas for improvement, allowing for the enhancement of products and services. It also demonstrates to customers that their opinions matter, fostering improved communication and customer relations. Collecting customer feedback regularly helps to identify trends and patterns, allowing companies to make informed decisions and drive business growth.
What are good places to collect Customer Feedback
There are several places where businesses can collect customer feedback effectively. Some popular options include:
Online Surveys: This can be sent via email or placed on the company's website and are easy to distribute and analyze.
In-store Feedback Forms: This can be provided to customers at the point of sale or during a customer service interaction.
On-product Feedback Forms: This can be included with products for customers to fill out and return.
Social Media: Businesses can monitor comments and messages on social media platforms for customer feedback.
Email Surveys: A follow-up call or email survey can provide more in-depth feedback from customers.
Review Sites: Monitoring reviews on sites like Yelp, TripAdvisor, or Amazon can give valuable insights into customer experiences.
Exit Surveys: Surveys can be provided to customers as they leave a physical store or website to gain their last impression.
Choosing the right mix of these methods depends on the type of business and its customer base, and it's important to regularly review and adjust the methods used to ensure that feedback is being collected from a representative sample of customers.
Examples of undefined questions
Here are examples of questions most commonly used in Customer Feedback Form Template. When using our template, you can edit and adjust all the questions.
On a scale of 1-10, how satisfied are you with the products/services provided by the company?
How would you rate the customer service you received from the company?
Have the company's products/services met your expectations?
How would you describe the overall quality of the company's products/services?
Have you experienced any issues with the company's products/services? If so, how were they resolved?
How easy was it to communicate with the company during your experience with their products/services?
Would you recommend the company's products/services to others?
What could the company improve upon to better meet your needs and expectations?
Were you satisfied with the pricing of the company's products/services?
How was your overall experience with the company?
Try this template
62% of our surveys are opened on mobile devices. Responsly forms are well optimized for phones and tablets.

Responsly get 2x more answers than other popular tools on the market.

Responsly service get an average satisfaction score of 98%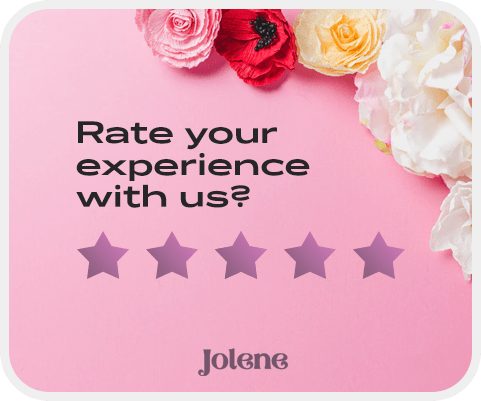 Customize template for your needs
Modify or add questions

You can modify every question, delete or add more; there are 24 types of questions with options to select.

Add your branding

Make it looks like it's your own. Add branding of your organization and modify the theme to match the graphic standards of your brand.

Connect with your apps

Easily connect Responsly to apps that you're using. Use ready integrations to move data from Responsly to your apps automatically.
100+ apps integrations
Connect tools that you are using, Responsly easily integrates with multiple apps.