Employee Onboarding Survey Template
Improve the experience of new employees' onboarding with real-time feedback
Try it out
Maximize your new employees' on-boarding experience with an engaging survey.
Discover ways to enhance your welcome process and set your new hires up for success. Get the valuable insights you need to take your on-boarding to the next level.
Why is important to run Employee Onboarding Survey?
There are several reasons why conducting an Employee Onboarding Survey is important:
Improves Employee Retention: By gathering feedback on the onboarding experience, organizations can identify areas for improvement that can positively impact employee engagement and reduce turnover.
Increases Productivity: An effective onboarding process can set new employees up for success, which can lead to increased productivity and performance.
Enhances Employee Satisfaction: Gathering feedback from employees about their onboarding experience can help organizations understand what new hires need to feel supported and valued, which can increase overall employee satisfaction.
Facilitates Continuous Improvement: By regularly conducting onboarding surveys, organizations can track the success of their onboarding efforts over time and make any necessary improvements to ensure a positive experience for all new hires.
Provides Insight into Company Culture: An onboarding survey can give organizations a better understanding of their company culture as perceived by new employees and provide insights into how it can be strengthened.
Overall, conducting an Employee Onboarding Survey is an important step in ensuring that new employees have a positive and successful integration into the company.
What are Best Practices for New Employee Onboarding Process?
Here are some best practices for an effective new employee onboarding process:
Plan ahead: Prepare a comprehensive onboarding plan that includes all necessary information, resources, and activities to ensure a smooth integration for new hires.

Make it personal: Customize the onboarding experience to the individual employee and their specific role to make them feel valued and supported.

Set clear expectations: Provide new hires with a clear understanding of their responsibilities, goals, and expectations to set them up for success.

Foster a positive company culture: Highlight the company's values and culture during the onboarding process to help new hires feel connected to the organization.

Provide ongoing support: Continue to provide support and resources to new hires after the initial onboarding period to ensure a successful integration and continuous growth.

Use technology: Utilize technology to streamline the onboarding process and provide access to resources and information.

Involve managers: Ensure managers are involved in the onboarding process and take an active role in supporting new hires.

Gather feedback: Regularly gather feedback from new hires to continuously improve the onboarding process.
By following these best practices, organizations can create an effective and efficient new employee onboarding process that sets new hires up for success and helps them feel valued and supported.
Examples of undefined questions
Here are examples of questions most commonly used in Employee Onboarding Survey Template. When using our template, you can edit and adjust all the questions.
How did you hear about our company?
What were your first impressions of the company?
How well did the on-boarding process prepare you for your role?
Was the company culture what you expected it to be?
Were all necessary training and resources provided to you in a timely manner?
Was your manager helpful in answering any questions you had during the on-boarding process?
Were your benefits explained clearly and in detail?
Were you introduced to your team and given a clear understanding of your responsibilities?
Was there any aspect of the on-boarding process that you felt was missing or could be improved?
Overall, how satisfied are you with the on-boarding experience?
Try this template
62% of our surveys are opened on mobile devices. Responsly forms are well optimized for phones and tablets.

Responsly get 2x more answers than other popular tools on the market.

Responsly service get an average satisfaction score of 98%
Related Employee Experience templates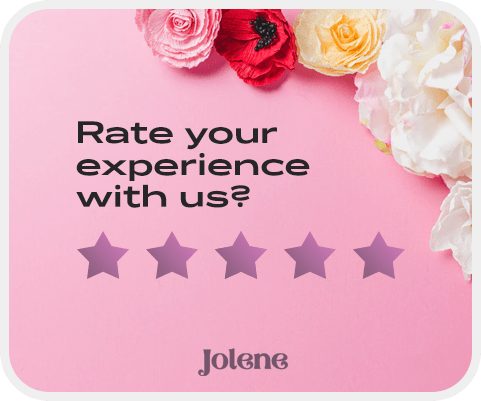 Customize template for your needs
Modify or add questions

You can modify every question, delete or add more; there are 24 types of questions with options to select.

Add your branding

Make it looks like it's your own. Add branding of your organization and modify the theme to match the graphic standards of your brand.

Connect with your apps

Easily connect Responsly to apps that you're using. Use ready integrations to move data from Responsly to your apps automatically.
100+ apps integrations
Connect tools that you are using, Responsly easily integrates with multiple apps.