Employee Wellness Survey Template
Take the survey to help your team thrive.
Try it out
Why Employee Wellness Surveys Matter
Employee wellness is crucial to the success of any organization. Conducting regular wellness surveys helps to identify areas where employees may need support, whether it be in physical health, mental health, or work-life balance. By addressing these areas, employers can improve employee satisfaction and productivity, reduce absenteeism and turnover, and foster a positive work culture. Don't wait, take our survey now and start improving your employees' well-being.
What are some key areas to cover in an Employee Wellness Survey?
An effective Employee Wellness Survey should cover various areas that impact employee well-being, such as physical health, mental health, workplace culture, job satisfaction, and work-life balance. The survey questions could be tailored to gather information about employees' physical activity levels, nutrition habits, stress levels, sleep patterns, job demands, social support, and other factors that influence their health and happiness. Additionally, the survey could explore employees' awareness and utilization of wellness programs or resources that are available to them.
How can an Employee Wellness Survey benefit an organization?
Conducting an Employee Wellness Survey can bring many benefits to an organization, such as improving employee health and well-being, reducing absenteeism and turnover rates, increasing productivity and engagement, and enhancing workplace culture. By gathering insights on employees' perceptions and needs related to health and wellness, organizations can develop tailored wellness programs and policies that better address their employees' needs. Moreover, the survey results could help employers identify potential health risks or areas of improvement that could ultimately lead to cost savings in healthcare and other related expenses.
How can an organization ensure the confidentiality and anonymity of Employee Wellness Survey responses?
Confidentiality and anonymity are crucial aspects of an Employee Wellness Survey, as they can impact the accuracy and honesty of responses. To ensure confidentiality, organizations should clearly communicate to employees that their responses will be kept confidential, and that only aggregate data will be shared with management. Anonymity could be ensured by using a third-party survey tool that doesn't require personal identifying information, or by allowing employees to complete the survey in a private setting without the presence of their supervisor. Additionally, organizations could offer employees the option to skip any questions they feel uncomfortable answering, or to submit their responses on a voluntary basis. By prioritizing confidentiality and anonymity, organizations can foster a trusting and respectful workplace culture that encourages employee participation and openness.
Examples of undefined questions
Here are examples of questions most commonly used in Employee Wellness Survey Template. When using our template, you can edit and adjust all the questions.
On a scale of 1-5, how would you rate your overall level of job satisfaction?
How many hours of sleep do you typically get each night?
On a scale of 1-5, how often do you feel stressed at work?
How often do you take breaks during the workday?
On a scale of 1-5, how would you rate the level of support you receive from your supervisor or manager?
How often do you engage in physical activity outside of work hours?
On a scale of 1-5, how often do you feel that your work is recognized and appreciated by your employer?
Do you feel that your employer provides adequate resources and support for employee wellness?
On a scale of 0-10, how likely are you to recommend this company as a great place to work?
Try this template
62% of our surveys are opened on mobile devices. Responsly forms are well optimized for phones and tablets.

Responsly get 2x more answers than other popular tools on the market.

Responsly service get an average satisfaction score of 98%
Related Employee Experience templates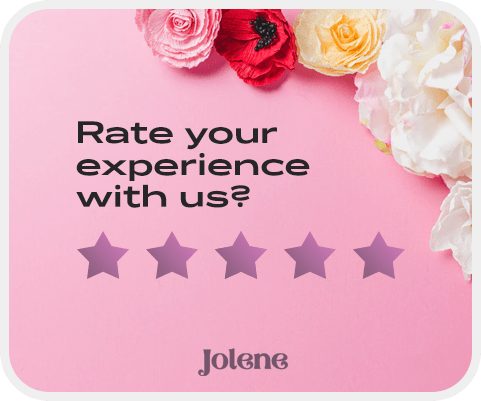 Customize template for your needs
Modify or add questions

You can modify every question, delete or add more; there are 24 types of questions with options to select.

Add your branding

Make it looks like it's your own. Add branding of your organization and modify the theme to match the graphic standards of your brand.

Connect with your apps

Easily connect Responsly to apps that you're using. Use ready integrations to move data from Responsly to your apps automatically.
100+ apps integrations
Connect tools that you are using, Responsly easily integrates with multiple apps.