Focus Group Survey Template
Join the conversation & make a difference. Take our Focus Group Survey now
Try it out
Why Focus Group Surveys are Important
Focus Group Surveys provide a valuable platform for individuals to share their opinions and insights on a particular topic. These surveys play a crucial role in shaping products, services, and policies that directly impact our daily lives. By participating in a focus group survey, individuals have the opportunity to make a real impact and have their voice heard.
What is a Focus Group Survey?
A Focus Group Survey is a type of qualitative research method where a small, diverse group of people are brought together to discuss a specific topic or product. The goal is to gather insights, opinions, and feedback from the group, which can then be used to inform decision-making or product development. Participants are typically selected based on certain criteria, such as demographics or consumer behavior, to ensure a representative sample.
What are the benefits of conducting a Focus Group Survey?
There are several benefits of conducting a Focus Group Survey:
Gathering diverse perspectives: By bringing together a small, diverse group of people, a focus group survey provides a way to gather a range of perspectives and insights on a particular topic.

Deeper understanding of consumer behavior: Participants are given the opportunity to discuss their thoughts and experiences in detail, which can provide valuable insights into consumer behavior and preferences.

Improved decision-making: The information gathered from a focus group survey can be used to inform decision-making and product development, ensuring that the end result is more reflective of the needs and wants of the target audience.

Cost-effective: Compared to other forms of market research, focus group surveys are relatively inexpensive and can provide a wealth of information in a relatively short amount of time.
What are some best practices for conducting a Focus Group Survey?
To ensure a successful focus group survey, it is important to follow some best practices:
Select the right participants: It is important to select participants who are representative of the target audience and who are willing to share their thoughts and experiences.

Develop clear and relevant questions: The questions asked during the focus group survey should be relevant to the topic being discussed and should encourage participants to share their thoughts and opinions.

Create a comfortable environment: Participants should feel comfortable and relaxed during the focus group survey, which can be achieved by creating a welcoming and relaxed environment.

Encourage open and honest communication: It is important to encourage open and honest communication between participants and to create an atmosphere where everyone feels comfortable speaking their mind.

Analyze and use the data: Once the focus group survey has been completed, it is important to analyze the data and use it to inform decision-making and product development.
Examples of undefined questions
Here are examples of questions most commonly used in Focus Group Survey Template. When using our template, you can edit and adjust all the questions.
What are your overall thoughts on our current product line?
How often do you use our products/services?
How likely are you to recommend our products/services to a friend or family member?
What is the main reason you choose to use our products/services over those of our competitors?
Can you describe a recent experience you had with our customer service?
How could we improve our products/services to better meet your needs?
Answer the following questionsWhat is the most important factor you consider when making a purchase from our company?
| | | | | | |
| --- | --- | --- | --- | --- | --- |
| | 1 | 2 | 3 | 4 | 5 |
| Price | | | | | |
| Quality | | | | | |
| Customer Service | | | | | |
Have you purchased from us before?
How do you typically learn about new products or services offered by our company?
What do you think sets our products/services apart from those of our competitors?
Try this template
62% of our surveys are opened on mobile devices. Responsly forms are well optimized for phones and tablets.

Responsly get 2x more answers than other popular tools on the market.

Responsly service get an average satisfaction score of 98%
Related Customer Experience templates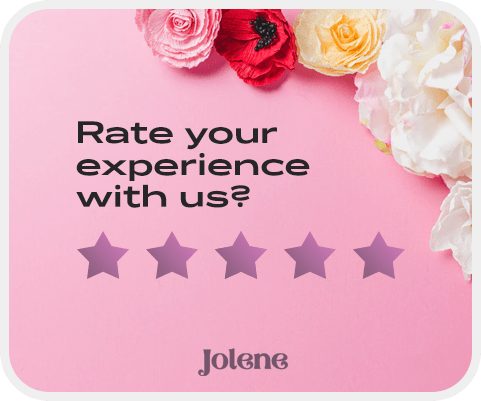 Customize template for your needs
Modify or add questions

You can modify every question, delete or add more; there are 24 types of questions with options to select.

Add your branding

Make it looks like it's your own. Add branding of your organization and modify the theme to match the graphic standards of your brand.

Connect with your apps

Easily connect Responsly to apps that you're using. Use ready integrations to move data from Responsly to your apps automatically.
100+ apps integrations
Connect tools that you are using, Responsly easily integrates with multiple apps.