Gym Satisfaction Survey Template
Identify areas where improvements are needed, and make changes to ensure that your gym provides the best experience
Try it out
Improve your gym with valuable member feedback.
A gym satisfaction survey is a valuable tool for gym owners to gather feedback from their members. With this information, gym owners can understand what their customers like and dislike about their facilities, services, and overall experience. Our gym satisfaction survey template is quick and easy to use. It is also customizable, so you can tailor it to fit the specific needs of your gym. You can ask questions about the cleanliness of the facilities, the quality of equipment, the friendliness of the staff, and much more. The template is designed to be easy to understand and use, so you can get the information you need without worrying about confusing or time-consuming surveys.
What are some best practices for designing a gym satisfaction survey?
Designing a gym satisfaction survey requires careful thought and planning. To get the most valuable insights, it's important to ask questions that are relevant and focused. Here are some best practices to keep in mind when designing your survey:
Ask open-ended questions: These questions allow customers to provide more detailed and specific feedback. For example, "What do you like most about the gym?" or "What improvements would you suggest for the gym?"
Keep questions concise: Surveys should be quick and easy to complete, so keep your questions short and to the point. Aim to keep each question under 30 seconds to complete.
Consider the order of questions: The order of questions is important. Start with general questions and then move on to more specific ones. This will keep the survey interesting and engaging for customers.
Offer multiple-choice answers: Providing multiple-choice answers makes it easy for customers to provide feedback quickly and accurately. This can also help to standardize the responses and make it easier to analyze the results.
How can gym owners analyze and use the results of a gym satisfaction survey?
The results of a gym satisfaction survey can be analyzed in several ways to identify areas for improvement and drive growth. Here are some tips for analyzing and using the results:
Identify patterns and trends: Look for common themes in the feedback, such as areas of the gym that are frequently mentioned as needing improvement. This can help you focus your efforts on areas that are most important to your customers.
Compare results to industry standards: See how your results compare to the industry standards and use this information to identify areas where you can improve.
Take action on the feedback: Use the feedback to make changes to your gym. This could include changing your facilities, equipment, staff training, and more.
Share the results with your staff: Share the survey results with your staff and use this information to motivate and engage them in making improvements.
How can gym owners encourage customers to participate in a gym satisfaction survey?
Getting customers to participate in a gym satisfaction survey can be a challenge. Still, it's important to have as many responses as possible to get a representative feedback sample. Here are some tips for encouraging customer participation:
Offer incentives: Consider offering incentives to customers who participate in the survey. This could be a discount on their next gym visit, a chance to win a prize, or simply a thank-you for their time.
Explain why their feedback matters: Let customers know how their feedback will be used and how it will help improve the gym. This will help to increase their motivation to participate.
Follow up after the survey: After the survey is complete, follow up with customers to let them know what changes have been made based on their feedback. This will show them that their opinions are valued and that their feedback has had an impact.
Examples of undefined questions
Here are examples of questions most commonly used in Gym Satisfaction Survey Template. When using our template, you can edit and adjust all the questions.
How satisfied are you with the cleanliness of the gym facilities?
On a scale of 1 to 10, how would you rate the availability of gym equipment?
How often do you visit the gym in a week?
How would you rate the quality of service provided by the gym staff?
Are the gym hours convenient for your schedule?
What hours would you like the gym to be open?
Have you noticed any improvements or changes in the gym since your last visit?
How would you rate the variety of gym classes offered?
Are you satisfied with the price
you pay for your gym membership?
What price would be right for you?
How likely are you to recommend this gym to your friends or family?
Is there anything the gym can improve upon to enhance your overall experience?
Try this template
62% of our surveys are opened on mobile devices. Responsly forms are well optimized for phones and tablets.

Responsly get 2x more answers than other popular tools on the market.

Responsly service get an average satisfaction score of 98%
Related Research templates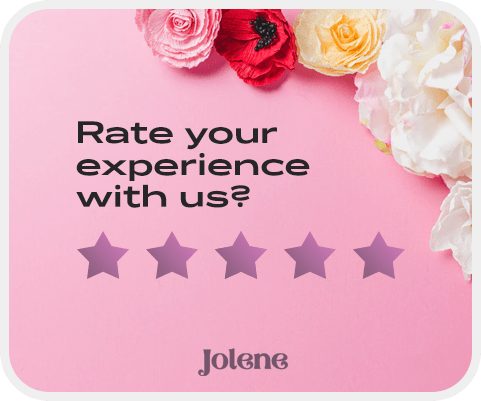 Customize template for your needs
Modify or add questions

You can modify every question, delete or add more; there are 24 types of questions with options to select.

Add your branding

Make it looks like it's your own. Add branding of your organization and modify the theme to match the graphic standards of your brand.

Connect with your apps

Easily connect Responsly to apps that you're using. Use ready integrations to move data from Responsly to your apps automatically.
100+ apps integrations
Connect tools that you are using, Responsly easily integrates with multiple apps.