IT Satisfaction Survey Template
Share Your Experience and Improve IT Services Today.
Try it out
Why IT Satisfaction Survey is Important
IT Satisfaction Survey is a vital tool for any organization that relies on technology to support its operations. It provides insights on employees' satisfaction and experience with IT services, such as hardware, software, network, helpdesk support, and cybersecurity. By identifying areas of improvement and satisfaction, organizations can better understand their employees' technology needs and pain points, and develop effective strategies to enhance IT services. Moreover, the survey results could help IT teams prioritize their efforts, allocate resources, and demonstrate their value to the organization. Our free template could help you get started with your IT satisfaction survey and improve your organization's technology performance.
What are some key areas to cover in an IT Satisfaction Survey?
An effective IT Satisfaction Survey should cover various aspects of IT services, such as hardware and software support, network and internet connectivity, communication tools, cybersecurity measures, and user training and documentation. The survey questions could be tailored to gather information about users' satisfaction with the speed, quality, and reliability of the IT services they receive, as well as their feedback on the IT staff's responsiveness, expertise, and communication skills. Additionally, the survey could explore users' awareness and utilization of IT resources, and their suggestions for improvement.
How can an IT Satisfaction Survey benefit an organization?
Conducting an IT Satisfaction Survey can bring many benefits to an organization, such as improving user satisfaction and engagement, reducing downtime and error rates, enhancing cybersecurity and compliance, and increasing cost savings and productivity. By gathering feedback from users, IT departments can identify areas for improvement and prioritize their resources and efforts accordingly. The survey results could also help IT departments communicate their achievements and value to the rest of the organization, and build a positive reputation as a customer-oriented and innovative department. Moreover, by regularly conducting IT Satisfaction Surveys, organizations can monitor their IT services' effectiveness and adapt to changing needs and trends.
How can an organization ensure the quality and validity of IT Satisfaction Survey responses?
Ensuring the quality and validity of IT Satisfaction Survey responses is crucial to obtaining accurate and meaningful feedback. To achieve this, organizations should ensure that the survey questions are clear, relevant, and unbiased, and that they cover all the relevant areas of IT services. The survey could be piloted with a sample of users to test its clarity and effectiveness, and to identify any technical issues or gaps. Additionally, organizations could incentivize user participation by offering a small reward or recognition, and by communicating the survey's importance and relevance to their work. To further ensure the survey's quality and validity, organizations could use an independent third-party tool that provides secure and anonymous responses, or that allows IT staff to view the survey results in an aggregated and non-attributable format. By prioritizing the quality and validity of IT Satisfaction Survey responses, organizations can make informed decisions and improve their IT services in a strategic and efficient manner.
Examples of undefined questions
Here are examples of questions most commonly used in IT Satisfaction Survey Template. When using our template, you can edit and adjust all the questions.
How satisfied are you with the overall IT support provided by your company?
How quickly are your IT issues resolved?
How would you rate the friendliness and helpfulness of IT support staff?
Have you experienced any recurring IT issues that have not been resolved?
How often do you experience issues with your computer or other IT equipment?
How would you rate the overall reliability of your company's IT infrastructure?
How would you rate the ease of accessing IT resources and services?
How would you rate the quality of training and support provided for IT tools and applications?
How well does IT support meet your needs as an employee?
How would you rate the value of IT services and resources provided by your company?
Try this template
62% of our surveys are opened on mobile devices. Responsly forms are well optimized for phones and tablets.

Responsly get 2x more answers than other popular tools on the market.

Responsly service get an average satisfaction score of 98%
Related Customer Feedback templates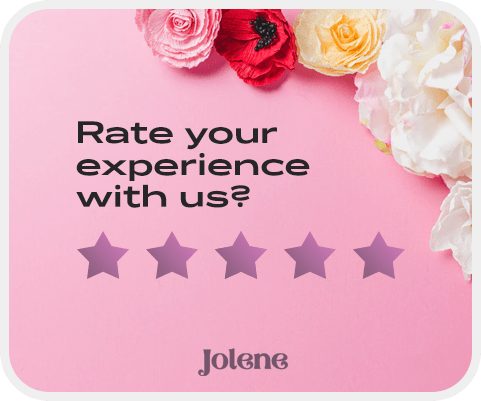 Customize template for your needs
Modify or add questions

You can modify every question, delete or add more; there are 24 types of questions with options to select.

Add your branding

Make it looks like it's your own. Add branding of your organization and modify the theme to match the graphic standards of your brand.

Connect with your apps

Easily connect Responsly to apps that you're using. Use ready integrations to move data from Responsly to your apps automatically.
100+ apps integrations
Connect tools that you are using, Responsly easily integrates with multiple apps.