Lead Generation Form Template
Fuel your sales pipeline with our lead generation form!
Try it out
Driving Business Growth through Quality Leads
The Lead Generation Form is important for driving business growth through quality leads. By capturing essential information from potential customers, businesses can nurture and convert leads into sales opportunities. The form enables effective lead qualification, allowing businesses to focus on high-potential prospects. It streamlines the lead generation process, enhances data accuracy, and fuels the sales pipeline. By utilizing the Lead Generation Form, businesses can optimize their marketing efforts, increase conversions, and achieve sustainable growth. It's a powerful tool to attract, engage, and convert leads into valuable customers.
What is a Lead Generation Form, and how does it work?
A Lead Generation Form is a tool that enables businesses to collect information about potential customers. It typically includes fields for a user's name, email address, phone number, and other relevant details. Once a user submits the form, the business can use the information to contact the user and potentially convert them into a customer.
What are the key elements of a Lead Generation Form?
The key elements of a Lead Generation Form include clear and concise instructions, relevant fields that capture the necessary information, and a visually appealing design that encourages users to complete the form. It is also essential to ensure that the form is easy to navigate and accessible on different devices.
How can I optimize my Lead Generation Form for better results?
To optimize your Lead Generation Form template for better results, consider the following tips:
Keep the form short and simple to increase completion rates
Use a clear and attention-grabbing headline to capture users' attention
Offer an incentive, such as a free e-book or discount code, to encourage users to fill out the form
Test different versions of the form to see which one performs the best and make adjustments accordingly.
Examples of undefined questions
Here are examples of questions most commonly used in Lead Generation Form Template. When using our template, you can edit and adjust all the questions.
What is your preferred method of contact?
Which product features are most important to you? (Rank in order of importance)
Try this template
62% of our surveys are opened on mobile devices. Responsly forms are well optimized for phones and tablets.

Responsly get 2x more answers than other popular tools on the market.

Responsly service get an average satisfaction score of 98%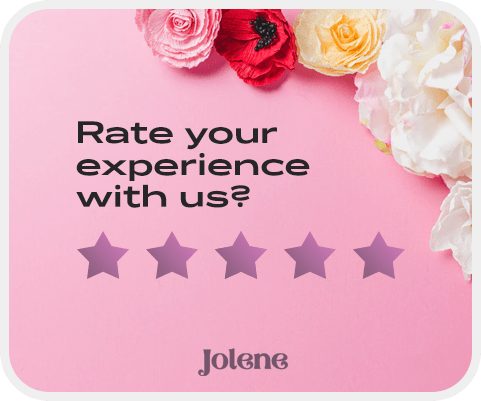 Customize template for your needs
Modify or add questions

You can modify every question, delete or add more; there are 24 types of questions with options to select.

Add your branding

Make it looks like it's your own. Add branding of your organization and modify the theme to match the graphic standards of your brand.

Connect with your apps

Easily connect Responsly to apps that you're using. Use ready integrations to move data from Responsly to your apps automatically.
100+ apps integrations
Connect tools that you are using, Responsly easily integrates with multiple apps.