Meeting Feedback Survey Template
Share your thoughts on meetings with our feedback survey!
Try it out
Enhance Meeting Effectiveness
The Meeting Feedback Survey is vital for enhancing meeting effectiveness. It allows participants to provide valuable insights on aspects such as organization, agenda clarity, engagement, and communication. By collecting feedback, organizations can identify areas of improvement, optimize meeting structures, and foster a culture of collaboration and productivity. This survey empowers participants to contribute to meaningful changes, ensuring meetings become more efficient, focused, and impactful.
When is the best time to conduct meeting feedback survey
The best time to conduct a meeting feedback survey is shortly after the meeting has taken place. Ideally, it should be done within 24 to 48 hours to ensure that participants' memories of the meeting are still fresh. This allows them to provide specific and accurate feedback on the meeting's content, organization, and effectiveness. Conducting the survey promptly also demonstrates the organization's commitment to continuous improvement and gives them the opportunity to address any issues or concerns raised in future meetings.
How to get the best results from Meeting Feedback Survey
To get the best results from a Meeting Feedback Survey:
Keep it concise: Design a focused and efficient survey to ensure participants remain engaged.

Use a mix of question types: Incorporate multiple-choice, open-ended, and Likert scale questions to gather diverse insights.

Ask specific and targeted questions: Frame questions clearly to elicit precise feedback on meeting objectives, time management, and participant engagement.

Provide anonymity and confidentiality: Assure participants that their responses will remain anonymous, encouraging honest feedback.

Share results and take action: Communicate survey findings to participants, highlighting key insights and using feedback to improve future meetings.

Communicate the survey's purpose: Clearly explain how feedback will enhance meetings and create a better experience for all.

Follow up and appreciate participants: Thank participants, acknowledge their contributions, and communicate any changes based on feedback.
By following these guidelines, you can maximize participation, gather meaningful feedback, and drive continuous improvement in your meetings.
Examples of undefined questions
Here are examples of questions most commonly used in Meeting Feedback Survey Template. When using our template, you can edit and adjust all the questions.
How would you rate the overall effectiveness of the meeting?
Were the meeting objectives clearly defined and communicated?
Did the meeting start and end on time?
How likely are you to recommend this meeting to a colleague?
What did you find most valuable about the meeting?
What areas could have been improved in the meeting?
Try this template
62% of our surveys are opened on mobile devices. Responsly forms are well optimized for phones and tablets.

Responsly get 2x more answers than other popular tools on the market.

Responsly service get an average satisfaction score of 98%
Related Employee Experience templates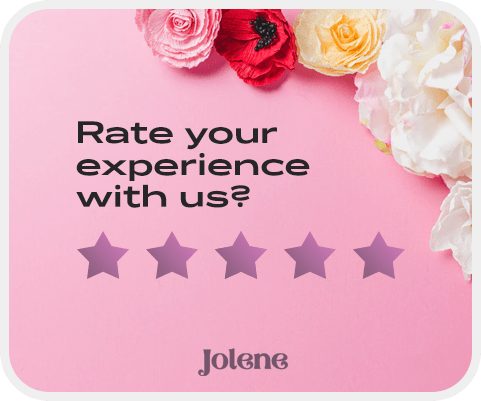 Customize template for your needs
Modify or add questions

You can modify every question, delete or add more; there are 24 types of questions with options to select.

Add your branding

Make it looks like it's your own. Add branding of your organization and modify the theme to match the graphic standards of your brand.

Connect with your apps

Easily connect Responsly to apps that you're using. Use ready integrations to move data from Responsly to your apps automatically.
100+ apps integrations
Connect tools that you are using, Responsly easily integrates with multiple apps.