Member Satisfaction Survey Template
Share your thoughts and help shape the future of our organization.
Try it out
The Importance of Member Satisfaction Survey
As a member of our organization, your satisfaction is our top priority. Conducting regular Member Satisfaction Surveys allows us to gather important feedback from our members and make improvements to our services, benefits, and overall membership experience. Your thoughts and opinions help us understand what we're doing well and where we can improve, which in turn leads to a better overall experience for our members. By participating in our Member Satisfaction Survey, you are not only helping us, but also shaping the future of [Organization Name]. We appreciate your time and support.
What is a member satisfaction survey and why is it important?
A member satisfaction survey is a questionnaire aimed at gauging the level of contentment and happiness of members or customers with a company's products, services, and overall experience. It is an essential tool for businesses to understand and improve upon the areas in which they are lacking, and to maintain a positive relationship with their members. A well-designed member satisfaction survey can provide valuable insights into customer perceptions and help organizations make informed decisions that can lead to increased customer loyalty, improved customer experience, and increased overall revenue.
How can I design an effective member satisfaction survey template?
An effective member satisfaction survey should be simple, brief, and easy to understand. It should include a mix of multiple choice and open-ended questions that allow members to provide more detailed feedback. Some key elements to include in a member satisfaction survey are:
Clear and concise questions: Ask straightforward questions that are easy to understand and answer.
Relevant topics: Focus on the areas that matter most to your members, such as the quality of products or services, the level of customer support, and the overall customer experience.
Opportunity for open-ended feedback: Allow members to provide additional comments and suggestions for improvement.
Proper timing: Send the survey when the customer experience is still fresh in their mind.
Confidentiality: Ensure that members feel comfortable providing honest feedback by ensuring that their answers will be kept confidential.
How can I analyze the results of a member satisfaction survey?
Once you have collected the survey responses, the next step is to analyze the data to identify any patterns or trends. Here are some tips for analyzing the results:
Summarize the data: Create a summary of the results, including the overall satisfaction score and the distribution of responses to each question.
Identify areas of improvement: Look for areas where most responses are negative, indicating areas that need improvement.
Compare results over time: Track changes in customer satisfaction over time to see if there have been any improvements or declines.
Look for themes: Read through the open-ended comments and look for recurring themes or patterns.
Share the results: Share the findings with relevant stakeholders and use the results to inform decision-making and drive improvements.
Examples of undefined questions
Here are examples of questions most commonly used in Member Satisfaction Survey Template. When using our template, you can edit and adjust all the questions.
How satisfied are you with your membership experience at our organization?
How frequently do you use the services offered by our organization?
How would you rate the quality of the services provided by our organization?
How knowledgeable and helpful were the staff members you interacted with at our organization?
Was the process of enrolling or renewing your membership at our organization?
Are you aware of the benefits and services offered by our organization?
How likely are you to renew your membership at our organization?
How likely are you to recommend our organization to a friend or colleague?
What changes or improvements would you like to see at at our organization in the future?
Is there anything that our organization could have done differently to enhance your membership experience?
Try this template
62% of our surveys are opened on mobile devices. Responsly forms are well optimized for phones and tablets.

Responsly get 2x more answers than other popular tools on the market.

Responsly service get an average satisfaction score of 98%
Related Surveys & questionnaire templates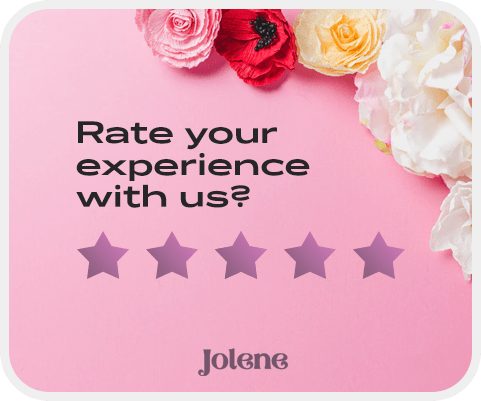 Customize template for your needs
Modify or add questions

You can modify every question, delete or add more; there are 24 types of questions with options to select.

Add your branding

Make it looks like it's your own. Add branding of your organization and modify the theme to match the graphic standards of your brand.

Connect with your apps

Easily connect Responsly to apps that you're using. Use ready integrations to move data from Responsly to your apps automatically.
100+ apps integrations
Connect tools that you are using, Responsly easily integrates with multiple apps.