Organizational Culture Survey Template
Uncover the pulse of your workplace culture with our easy-to-use survey tool.
Try it out
Discover the Key Components of a Thriving Workplace Culture
Organizational Culture Surveys are crucial for companies as they provide valuable insights into the current state of the workplace culture. Understanding the strengths and weaknesses of a company's culture can help organizations make informed decisions to improve and drive employee satisfaction, productivity, and overall success. A well-designed organizational culture survey can help leaders identify areas where they can make meaningful changes to create a positive and supportive work environment. By promoting open communication, organizations can foster a culture that values employee well-being, creativity, and growth.
What are the key components of an organizational culture survey?
An organizational culture survey typically consists of a series of questions designed to assess different aspects of an organization's culture. Some of the key components that should be included in a culture survey are:
a) Values: Questions about the values and beliefs that are most important to the organization and how well they are aligned with employees' personal values.
b) Leadership: Questions about the leadership style and effectiveness of senior management, as well as their level of support for employee development and growth.
c) Communication: Questions about the quality and frequency of communication within the organization, including both formal and informal channels.
d) Employee Engagement: Questions about employee satisfaction, job involvement, and motivation, as well as the extent to which employees feel valued and supported by the organization.
e) Work-Life Balance: Questions about the organization's approach to work-life balance, including flexible work arrangements and time off policies.
How do you design and administer an organizational culture survey?
Designing and administering a culture survey requires careful planning and execution. Some steps to follow include:
a) Define the purpose and scope of the survey: Determine what you hope to achieve with the survey, who the target audience is, and what aspects of organizational culture you want to assess.
b) Choose a survey instrument: Select a survey tool that fits your needs, whether it be an online survey platform, paper-based survey, or a combination of both.
c) Develop survey questions: Work with experts in organizational culture and employee engagement to develop a set of survey questions that are relevant, meaningful, and easy to understand.
d) Test the survey: Pilot the survey with a small group of employees to identify any potential issues and make necessary revisions.
e) Administer the survey: Roll out the survey to all employees, providing clear instructions on how to complete it and how the results will be used.
f) Analyze the results: Once the survey is completed, analyze the data and use it to inform decision making and drive positive change within your organization.
Examples of undefined questions
Here are examples of questions most commonly used in Organizational Culture Survey Template. When using our template, you can edit and adjust all the questions.
How would you describe the company's culture?
How would you rate the level of transparency within the company?
How would you rate the level of communication within the company?
How would you rate the level of collaboration and teamwork within your team?
How would you describe the company's approach to innovation and change?
How does the company demonstrate its commitment to diversity and inclusion?
How satisfied are you with the level of work-life balance the company supports?
How likely are you to recommend the company as a great place to work to a friend or colleague?
Try this template
62% of our surveys are opened on mobile devices. Responsly forms are well optimized for phones and tablets.

Responsly get 2x more answers than other popular tools on the market.

Responsly service get an average satisfaction score of 98%
Related Employee Experience templates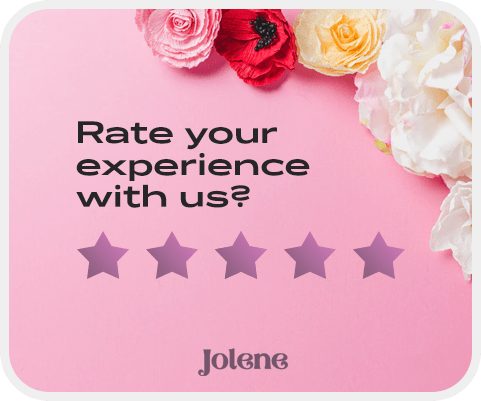 Customize template for your needs
Modify or add questions

You can modify every question, delete or add more; there are 24 types of questions with options to select.

Add your branding

Make it looks like it's your own. Add branding of your organization and modify the theme to match the graphic standards of your brand.

Connect with your apps

Easily connect Responsly to apps that you're using. Use ready integrations to move data from Responsly to your apps automatically.
100+ apps integrations
Connect tools that you are using, Responsly easily integrates with multiple apps.