Recruitment Form Template
Join our team! We want to get to know you better.
Try it out
Why is a Recruitment Form important?
A Recruitment Form is an essential tool for employers to gather important information from job applicants. It allows employers to assess the qualifications and suitability of candidates and make informed hiring decisions. By using a Recruitment Form, employers can ensure that they are obtaining all necessary information from candidates in a standardized and efficient manner, making the hiring process smoother and more effective. With our Recruitment Form Template, you can create a custom form that is tailored to your organization's needs and streamline your hiring process.
What should I consider when creating a recruitment form template?
When creating a recruitment form template, it is important to consider the following:
Clarity: Make sure the questions are clear and easy to understand for applicants.

Relevance: Only include questions that are relevant to the job position and necessary for the hiring process.

Type of Questions: Consider the type of questions that will be most effective in gathering the information you need. For example, text, choice, rating, ranking, yes/no.
How can I use the recruitment form template effectively?
To use the recruitment form template effectively, you should ensure that it is accessible to all potential candidates. Make sure the form is easily accessible on your website and any job board postings. Additionally, consider using automation tools to streamline the process of reviewing and sorting through applications. Finally, be sure to follow up with candidates in a timely and professional manner.
How can I evaluate and improve my recruitment form template?
To evaluate and improve your recruitment form template, consider asking for feedback from applicants who have completed the form. This can be done through a survey or feedback form sent after the application process is complete. Additionally, track the performance of the form by measuring the number of completed applications, the time it takes for candidates to complete the form, and the quality of the applicants. Use this data to make necessary improvements to the form, such as removing unnecessary questions or adding new questions that provide additional insight into candidate qualifications.
Examples of undefined questions
Here are examples of questions most commonly used in Recruitment Form Template. When using our template, you can edit and adjust all the questions.
Enter your e-mail address
What is your current address?
What position are you applying for?
How did you hear about this position?
Please provide a link to your LinkedIn profile.
Do you have any relevant experience in the field?
Please describe your previous experience.
How would you rate your proficiency with Microsoft Office Suite?
How would you rate your communication skills?
How comfortable are you working in a team environment?
Please rank the following skills in order of proficiency
| | | | | | |
| --- | --- | --- | --- | --- | --- |
| | 1 | 2 | 3 | 4 | 5 |
| Problem solving | | | | | |
| Attention to detail | | | | | |
| Time management | | | | | |
| Leadership | | | | | |
| Creativity | | | | | |
| Teamwork | | | | | |
Are you legally authorized to work in the country in which the position is located?
Try this template
62% of our surveys are opened on mobile devices. Responsly forms are well optimized for phones and tablets.

Responsly get 2x more answers than other popular tools on the market.

Responsly service get an average satisfaction score of 98%
Related Employee Experience templates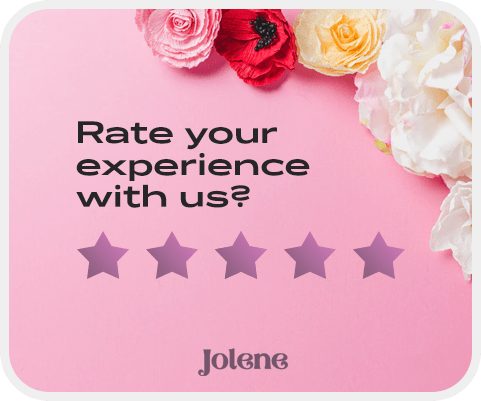 Customize template for your needs
Modify or add questions

You can modify every question, delete or add more; there are 24 types of questions with options to select.

Add your branding

Make it looks like it's your own. Add branding of your organization and modify the theme to match the graphic standards of your brand.

Connect with your apps

Easily connect Responsly to apps that you're using. Use ready integrations to move data from Responsly to your apps automatically.
100+ apps integrations
Connect tools that you are using, Responsly easily integrates with multiple apps.