Salon Evaluation Survey Template
Share your thoughts and help us make a difference
Try it out
Why Salon Evaluation Surveys are Important
Salon evaluation surveys provide valuable insights into customer satisfaction and experiences. By gathering feedback from customers, salons can identify areas for improvement and make changes to enhance the overall service and environment. These surveys also allow customers to voice their opinions and have a say in the future of the salon. By participating in the salon evaluation survey, you can help create a better experience for yourself and other customers.
How our salon evaluation Survey is better than made in Google Forms?
While Google Forms can be a convenient tool for creating simple surveys, there are several reasons why our salon evaluation survey may be better for your business:
Customization: Our salon evaluation survey provides more flexibility in terms of customization and branding, allowing you to tailor the survey to your specific needs and brand image.

Data analysis: Our salon evaluation survey includes robust data analysis tools that allow you to easily analyze and interpret survey data. This can provide deeper insights into customer experiences and help inform decision-making.

Security and privacy: Our salon evaluation survey tools offer more advanced security and privacy features, which can be important when collecting sensitive customer information.

User experience: Our salon evaluation survey is specifically designed for the purpose of gathering feedback from customers, providing a user-friendly experience that is optimized for this purpose.

Integration with other tools: Our salon evaluation survey may offer the ability to integrate with other tools, such as customer relationship management (CRM) systems or marketing automation platforms, providing a more comprehensive solution for managing customer feedback.
What should be included in a salon evaluation survey?
A salon evaluation survey should include questions that assess the customer's overall satisfaction with the salon's services and products, as well as their experience with the stylist/technician, equipment, and products used during their appointment. It is also important to include questions that assess the customer's experience with the salon environment, wait time, and pricing. Additionally, it is recommended to include questions that gather information on customer preferences and trends, such as what services they received and what they would like to see offered in the future. Finally, it is important to include open-ended questions that allow customers to provide detailed feedback and suggestions for improvement.
What are the benefits of performing a salon evaluation survey?
Performing a salon evaluation survey provides several benefits to both the salon and the customers. Firstly, it helps the salon gather valuable feedback from customers on their experiences and overall satisfaction with the services and products offered. This information is essential for the salon management to identify areas for improvement and make necessary changes to enhance the customer experience. Secondly, by gathering this data, the salon can make data-driven decisions to improve operations and increase customer loyalty. Thirdly, a salon evaluation survey is a great way for customers to feel heard and valued, which can lead to increased customer satisfaction and repeat business. Lastly, salon evaluation surveys can also be used to gather information on customer preferences and trends, which can be used to inform marketing strategies and product offerings.
Examples of undefined questions
Here are examples of questions most commonly used in Salon Evaluation Survey Template. When using our template, you can edit and adjust all the questions.
How satisfied were you with the overall service you received at the salon?
Was the salon environment pleasant and comfortable?
Was the stylist/technician knowledgeable and professional?
Was the equipment and tools used during your service clean and well-maintained?
Were the products used during your service of good quality?
Was the pricing of services and products reasonable?
Would you recommend this salon to a friend or family member?
On a scale of 0-10, how likely are you to return to this salon for future services?
What services did you receive at the salon?
Try this template
62% of our surveys are opened on mobile devices. Responsly forms are well optimized for phones and tablets.

Responsly get 2x more answers than other popular tools on the market.

Responsly service get an average satisfaction score of 98%
Related Customer Feedback templates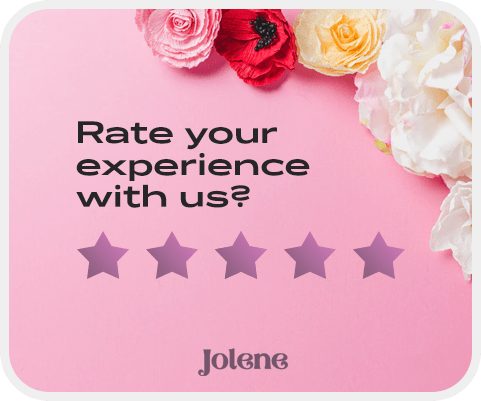 Customize template for your needs
Modify or add questions

You can modify every question, delete or add more; there are 24 types of questions with options to select.

Add your branding

Make it looks like it's your own. Add branding of your organization and modify the theme to match the graphic standards of your brand.

Connect with your apps

Easily connect Responsly to apps that you're using. Use ready integrations to move data from Responsly to your apps automatically.
100+ apps integrations
Connect tools that you are using, Responsly easily integrates with multiple apps.