Sponsorship Satisfaction Survey Template
Take 5 minutes to share your sponsorship experience and shape the future.
Try it out
Why sponsorship satisfaction survey is critical for success
Measuring the satisfaction level of your sponsorship recipients is crucial to understand the effectiveness of your efforts and identifying areas for improvement. A sponsorship satisfaction survey provides valuable insights into the perceptions and attitudes of the sponsored parties, allowing you to tailor your strategies and enhance the impact of your sponsorship investments. Your feedback helps us ensure that we are meeting the needs and expectations of our sponsors and partners, ultimately driving positive outcomes for all involved.
What are the key elements to consider when designing a sponsorship satisfaction survey?
When designing a sponsorship satisfaction survey, consider the following elements:
Objectives: Clearly define what information you want to collect and what you plan to do with it.

Target audience: Identify the sponsorship recipients you want to survey and ensure that the survey questions are relevant to them.

Survey questions: Develop questions that measure key factors that affect satisfaction such as benefits received, communication, value for money, etc.

Response format: Choose the most appropriate response format, such as multiple choice, rating scale, or open-ended questions.

Timing: Consider the timing of the survey to ensure that it is conducted when sponsorship recipients are most likely to be available and willing to participate.
What are some best practices for conducting a sponsorship satisfaction survey?
Some best practices for conducting a sponsorship satisfaction survey include:
Communicate the purpose of the survey and how the results will be used.

Keep the survey brief and to the point, ideally 10-15 questions.

Use a variety of question formats to keep respondents engaged.

Offer incentives for participation, such as entry into a prize draw or access to exclusive content.

Ensure the survey is accessible and user-friendly, either online or in print.

Analyze the results and use the data to make informed decisions about future sponsorship activities.
How can you analyze the results of a sponsorship satisfaction survey to make informed decisions?
To analyze the results of a sponsorship satisfaction survey and make informed decisions, consider the following steps:
Calculate descriptive statistics, such as means, medians, and standard deviations, to get a quick overview of the data.
Identify areas where sponsorship recipients are most satisfied and least satisfied.
Compare the results of the survey with previous years or with similar sponsorships to identify trends.
Use cross-tabulation or regression analysis to identify relationships between variables.
Use the survey results to inform decisions about future sponsorships, such as choosing different benefits or improving communication.
Communicate the survey results to stakeholders, including sponsorship recipients and sponsors, and use the feedback to improve.
Examples of undefined questions
Here are examples of questions most commonly used in Sponsorship Satisfaction Survey Template. When using our template, you can edit and adjust all the questions.
Was the sponsorship opportunity clearly explained to you before signing up?
How satisfied are you with the overall sponsorship experience?
How effective was the sponsor's marketing and advertising of the event?
Were the benefits of the sponsorship package delivered as promised?
How relevant was the sponsorship opportunity to your brand?
Were you able to effectively engage with attendees through your sponsorship?
Was the return on investment (ROI) from the sponsorship in line with your expectations?
Would you be interested in sponsoring this event again in the future?
How likely are you to recommend us to a friend or colleague?How likely are you to recommend this event to others as a sponsor?
Is there anything that could have been improved about the sponsorship opportunity?
Try this template
62% of our surveys are opened on mobile devices. Responsly forms are well optimized for phones and tablets.

Responsly get 2x more answers than other popular tools on the market.

Responsly service get an average satisfaction score of 98%
Related Customer Experience templates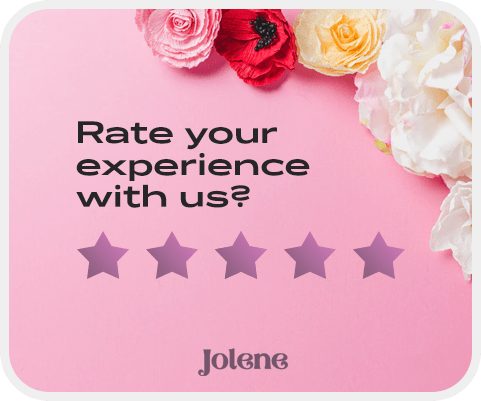 Customize template for your needs
Modify or add questions

You can modify every question, delete or add more; there are 24 types of questions with options to select.

Add your branding

Make it looks like it's your own. Add branding of your organization and modify the theme to match the graphic standards of your brand.

Connect with your apps

Easily connect Responsly to apps that you're using. Use ready integrations to move data from Responsly to your apps automatically.
100+ apps integrations
Connect tools that you are using, Responsly easily integrates with multiple apps.