Supervisor evaluation survey template
Give Your Supervisors the Feedback They Need to Succeed.
Try it out
Why Supervisor Evaluation Survey is Important
Supervisor Evaluation Survey is a crucial tool for organizations to ensure their supervisors are performing at their best. By gathering feedback from their direct reports, organizations can identify areas of improvement and provide targeted training and development to enhance their skills. This survey helps supervisors to understand their strengths and weaknesses and gives them actionable feedback to improve their performance. It also creates a culture of continuous improvement, where supervisors and their direct reports work together to achieve shared goals and success. Overall, Supervisor Evaluation Survey is a valuable tool to improve the performance of supervisors and enhance the effectiveness of the team.
Why is it important to perform a Supervisor evaluation survey?
Conducting a supervisor evaluation survey helps organizations to gather feedback on the performance of their supervisors. It helps to identify areas where supervisors excel and where they need improvement. The survey results also provide insights into how supervisors impact employee productivity and satisfaction, and help organizations to make informed decisions about promotions, bonuses, and training opportunities. Moreover, it shows employees that their opinions matter and that their organization is committed to improving its leadership.
What are some best practices to follow when conducting a Supervisor evaluation survey?
To conduct an effective supervisor evaluation survey, it's important to follow some best practices, including:
Define the survey goals and objectives clearly.
Keep the survey brief and focused.
Use clear and concise language in the survey questions.
Use a mix of quantitative and qualitative questions to get a balanced view of supervisors' performance.
Ensure anonymity and confidentiality to encourage honest feedback.
Use a representative sample of employees to ensure accurate results.
Follow up with employees after the survey to communicate the results and any planned actions.
Examples of undefined questions
Here are examples of questions most commonly used in Supervisor evaluation survey template. When using our template, you can edit and adjust all the questions.
How satisfied are you with your supervisor's communication skills?
How often does your supervisor provide clear and achievable goals?
Does your supervisor offer constructive feedback on your performance?
How well does your supervisor support your professional growth and development?
Does your supervisor provide you with the necessary resources and tools to succeed in your job?
How often does your supervisor recognize your achievements?
Does your supervisor treat all team members fairly and with respect?
How effective is your supervisor at resolving conflicts within the team?
How often does your supervisor demonstrate leadership qualities, such as integrity, empathy, and vision??
Try this template
62% of our surveys are opened on mobile devices. Responsly forms are well optimized for phones and tablets.

Responsly get 2x more answers than other popular tools on the market.

Responsly service get an average satisfaction score of 98%
Related Employee Experience templates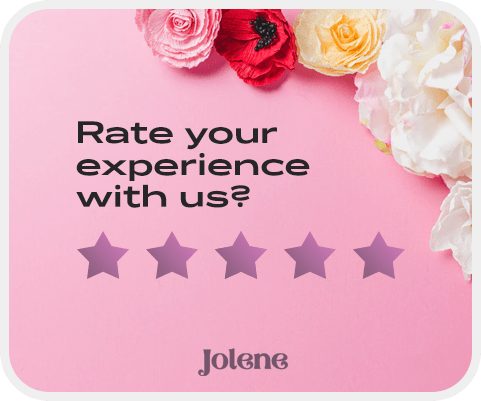 Customize template for your needs
Modify or add questions

You can modify every question, delete or add more; there are 24 types of questions with options to select.

Add your branding

Make it looks like it's your own. Add branding of your organization and modify the theme to match the graphic standards of your brand.

Connect with your apps

Easily connect Responsly to apps that you're using. Use ready integrations to move data from Responsly to your apps automatically.
100+ apps integrations
Connect tools that you are using, Responsly easily integrates with multiple apps.