Website Questionnaire
Help us make your experience better. Share your thoughts on our website.
Try it out
Why Website Questionnaire is Important
The website questionnaire is a crucial tool for understanding how well the website is serving its users. By gathering feedback from those who visit the website, businesses can identify areas of improvement and make necessary changes to enhance the user experience. Your input helps us understand what's working well and what needs to be improved, so we can continue to provide a website that meets your needs and exceeds your expectations.
What is the purpose of a Website Questionnaire?
A Website Questionnaire is a survey that helps businesses gather feedback from their website users about their experiences with the website. The purpose of the questionnaire is to identify areas of improvement, such as the design, navigation, and content, and make changes that will enhance the user experience. By gathering this feedback, businesses can ensure that their website is meeting the needs and expectations of its users.
Who should participate in a Website Questionnaire?
Anyone who has used the website is encouraged to participate in the Website Questionnaire. The feedback from a diverse group of users, including both repeat visitors and new users, is valuable in helping businesses understand the strengths and weaknesses of their website. The more participants, the more comprehensive and representative the results will be, so it's important to encourage as many people as possible to take the questionnaire.
What kind of information can be gathered through a Website Questionnaire?
A Website Questionnaire can gather a variety of information about the website, including the users' overall satisfaction with the design and layout, the ease of use and navigation, the quality and relevance of the content, and the visual appeal of the website. The questionnaire can also gather feedback about specific aspects of the website, such as the images and graphics, and the writing style and clarity of the content. Additionally, the questionnaire can gather information about the users' likelihood to recommend the website to others, and their suggestions for improvements. By gathering this information, businesses can gain a better understanding of what's working well and what needs to be improved, and make changes that will result in a more satisfying user experience.
Examples of undefined questions
Here are examples of questions most commonly used in Website Questionnaire. When using our template, you can edit and adjust all the questions.
How satisfied are you with the overall design and layout of our website?
Was it easy to find the information you were looking for on our website?
How user-friendly was the navigation on our website?
Was the information on our website up-to-date and accurate?
How visually appealing was our website to you?
Were the images and graphics on our website of high quality?
Was the content on our website well-written and easy to understand?
How likely are you to recommend our website to others?
Can you please rank the following aspects of our website in order of importance to you?
| | | | | | |
| --- | --- | --- | --- | --- | --- |
| | 1 | 2 | 3 | 4 | 5 |
| Design and layout | | | | | |
| Ease of use and navigation | | | | | |
| Quality and relevance of content | | | | | |
Is there anything you would like us to improve on our website?
Try this template
62% of our surveys are opened on mobile devices. Responsly forms are well optimized for phones and tablets.

Responsly get 2x more answers than other popular tools on the market.

Responsly service get an average satisfaction score of 98%
Related E-commerce templates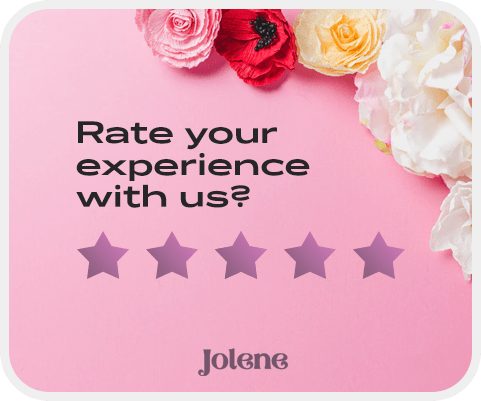 Customize template for your needs
Modify or add questions

You can modify every question, delete or add more; there are 24 types of questions with options to select.

Add your branding

Make it looks like it's your own. Add branding of your organization and modify the theme to match the graphic standards of your brand.

Connect with your apps

Easily connect Responsly to apps that you're using. Use ready integrations to move data from Responsly to your apps automatically.
100+ apps integrations
Connect tools that you are using, Responsly easily integrates with multiple apps.